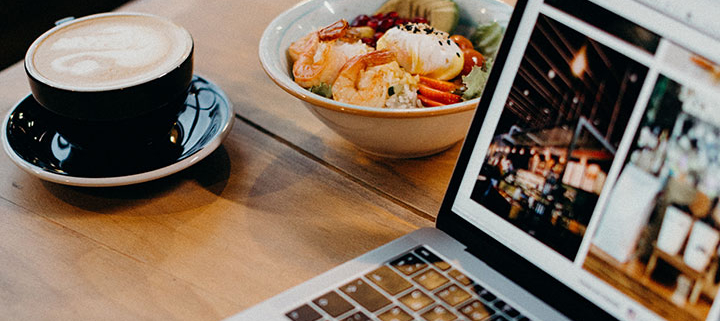 If you are a lease-seeking small business or run a restaurant that needs to secure a good lease from a landlord, having a website is essential. In today's digital world, a website is not an option anymore: It is your pitch, your business card, the expression of your intent, and your face to the world. It also shows that your business is serious and that it has a professional, well-defined brand.
You may have a clear vision, a plan of action, and a logo. While indispensabile and commendable, these are not enough. In fact, having a website that clearly defines your business can be the difference between being accepted and turned away by a potential landlord. It can also be the difference between business success and failure. So, why is that? Here is a summary of what a website can do for you, and how it can influence a landlord's decison.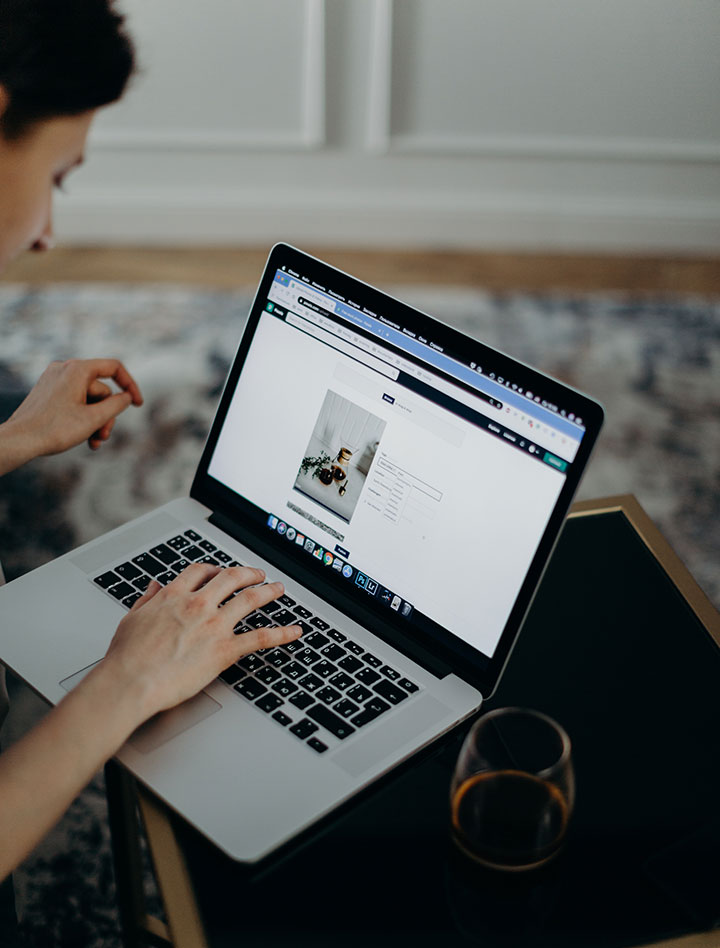 1. Show your commitment
Investing the time and money in creating a professional online presence shows that you are commited to the endeavor, and that you are ready to tackle every detail in order to make the venture successful. Your website defines who you are and offers your potential landlord a detailed overview of your operations, goals and objectives. It also gives the landlord an idea about your branding and marketing strategy. This proves that, as a lease-seeking small business, you have thought things through, and that you leave nothing to chance.
2. Build credibility
Simply put, in today's world, businesses that don't have an online presence don't exist. If you are a small restaurant, potential customers demand that they have a chance to learn about you before setting foot in your door. They want to peruse your menu, read reviews and find out what your forte is. They want to understand why they should choose you over your competition.
Not responding to their expectations with a professional website makes them wonder if you are a serious business and pushes them to start doubting your credibility. By contrast, a well-designed website with positive reviews and professional photos shows your customers that your restaurant is a quality establishment. It also suggests to your potential landlord that you have what it takes to be succesful.
3. Increase visibility
A website helps your small restaurant business become more visible to potential customers. While you may be listed in Google or Yelp even in the absence of a website, your chance to be found when people search for venues is greatly diminished. In addition, if the businesses that appear next to you in searches do have a website, potential customers will most likely choose them over you. This is because a website gives them a platform to find out more about a restaurant, its offerings, its hours and location – and customers prefer more information rather than less.
At the same time, a website helps you reach a much larger audience than you would with traditional advertising. With a website, anyone with an internet connection can view what your restaurant has to offer. In addition, even if you get stellar reviews on Yelp or Google, the fact that customers don't have a link to your website makes you miss the chance to spread the world about your business.
4. Give you control over your brand
Customers are attracted to businesses that have a clearly defined image and vision. Your brand is the way you present yourself to the world and your chance to show why you are worthy of attention. All this is hard to convey in the absence of a website over which you have total control.
It is not only that your website captures all aspects of your brand – from your business philosophy to your color scheme, but that it also allows you to control this image. It offers you the chance to tell your own story, to showcase your best menu items, to use the power of great reviews, and to choose which one of these will be part of your image. Your website is also the place where you can showcase any awards you have received, or anything that brings you above your competition.
All this information can be valuable in convincing customers to choose your business and in bringing a landlord closer to signing a deal with a lease-seeking small business.
Alpine Chill logo and interior design by Mindful Design Consulting
5. Showcase your menu
An online menu on your own website gives your customers a chance to plan ahead and decide what they would like to order before they arrive. It can offer in-depth information about nutritional value, ingredients and method of preparation. It can show appetizing pictures of your food, so that it leaves the hungry customer defenseless.
Most of all, however, it allows you to choose your best images to stimulate the appetite of an undecided customer, showcase your specials, or easily add and promote new or trendy menu items to attract a wider variety of clients. The flexibility that a website can offer allows you, in a sense, to have a direct conversation with your potential customers and use all your power of persuasion to convince them to patronize your business.
Keep in mind, however, that you should make your website easily accessible from a phone, since many customers tend to pick a restaurant on the run.
6. Build customer loyalty
With a website, you can create and promote a loyalty program that rewards customers for repeat visits and convinces them to keep coming back. This program could include discounts, free items, or a loyalty points system that can be exchanged for rewards.
You can always use your website to create a blog that features recipes and cooking tips. This content can be used to educate customers and demonstrate the restaurant's expertise in the field. For a landlord considering the merits of a lease-seeking small business, this is a sign that you are serious about your intention to succedd.
Olala Crepes loyalty card design by Mindful Design Consulting
7. Drive sales
A restaurant website can be an invaluable tool to drive sales. First, you can offer customers the convenience of online ordering and delivery options. This will streamline the ordering process, and make it easier and more efficient for customers to access your restaurant. You can also create coupons and discounts to encourage customers to come back and purchase more. Finally, you can offer gift cards or sell additional items such as shirts or mugs to increase both your revenue and customer loyalty and engagement.
All these advatages make the need for a website evident, especially when a lease-seeking small business is trying to show a potential landlord that its success is highly achievable.
If you are thinking to open a new business or are in the process of rebranding and remodeling your existing business, contact us to get a free consultation from Mindful Design Consulting. Click HERE to price your project design.
Also, take a look at the "Branding By Interior" e-book, the only book written on this subject at this time. It brings insight into how you can turn your business into a market-dominating competitor by using human cognitive responses.
https://mindfuldesignconsulting.com/wp-content/uploads/2023/03/Small-Restaurant-Website-Importance.jpg
549
720
M T
https://mindfuldesignconsulting.com/wp-content/uploads/2015/07/mindful-design-consulting-logo.png
M T
2023-03-01 21:33:29
2023-03-02 05:48:50
7 Reasons Every Lease-seeking Small Business Needs a Website