Mindful Design Consulting LLC | Phone: 858-733-2445
If you missed it, read our July Newsletter about New Interior Design Materials to Try.
How to Make a Statement with Product Packaging and Branding
You know that product packaging is important for your brand, but how can you make it stand out and allow it to play more than just a decorative role? How can you make the consumer interact with your product even before opening the package?


Here are some product packaging experiments proposed by a few talented designers. Some use colors to suggest a combination of natural ingredients. Others use chromatic combinations to build on memories of beaches and sunsets. Finally, some designers take it a step further and bring the beach into the packaging, seashells and all.


Read about these interesting experiments in packaging and branding and get inspired!


Want to learn more about what we do? You can always follow us on Facebook or see interior design news on our Blog.
Stepping away from the typical uniformity of snack packaging, Ayala Tal, a Visual Communication student from Shenkar, Israel, came up with a little twist in the design of nuts and peanuts pouches. For those interested in branding and package design, this unique idea is worth considering. As part of a course assignment, the packages …
An interesting approach in package design drops imagery and uses only color in an attempt to create a certain response in the consumer. The packages created by Tanya Farba for the Seam Foam cosmetic series take the colors of the beach at different times of the day and places them on …
A new brand concept experiment embraces the beauty of natural elements in perfume package design. Created by Igor Mitin from GOOD, a PR and design agency from Kazakhstan, the Zen perfume containers combine the transparency of glass with the visual appeal of natural shapes. The Zen brand concept is consistent with the …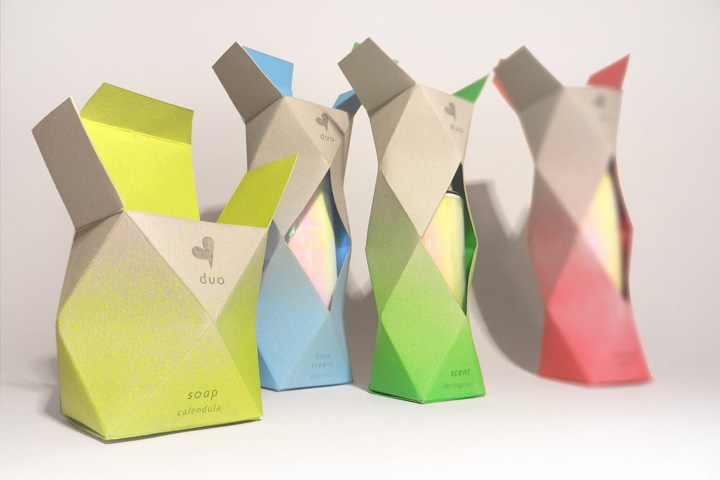 Another experiment in product branding and packaging, this time designed by Katarzyna Wieteska, brings to the forefront the ingredients used in cosmetics. A collection that includes products such as soap, face cream and fragrance is housed in boxes that flaunt a geometric construction and modern appeal. The design steps away from the unimaginative …
Making the transition from a subscription-based service to retail, the recipe kit service Simply Cook has dressed up its products in new and pretty clothes. B&B Studio and Path worked on this branding design project and came up with an attractive and efficient way to present the company's range of six recipe kits. The …
If you are thinking to open up a new business or in a process of rebranding and remodeling your existing business, contact us to get a free consultation from

Mindful Design Consulting.

Click

HERE

to price your project design.
Also, take a look at

"Branding By Interior"

e-book, the only book written on this subject at this time. It brings insight on how you can turn your business into a market-dominating competitor by using human cognitive responses.
Find more news and information on what we do: