Mindful Design Consulting LLC | Phone: 858-733-2445
If you missed it, read our August Newsletter about How to Make a Statement with Product Packaging and Branding.
See the Furniture of Tomorrow
If you've ever wished for a couch that you could move around with one hand, or for an ergonomic chair without the bulk but with plenty of artistic vibes, you are not far from having your wish granted. Here are a few instances of highly creative furniture that uses 3-D printing technology or relies on a few talented designers' appetite for new to bring you the look of tomorrow.


Below you will see one of our latest interior design projects. This boba tea and frozen yogurt shop uses plenty of color to paint an appetizing image. See more images of the store HERE.


Want to learn more about what we do? You can always follow us on Facebook or see interior design news on our Blog.
Across industries, 3-D printing has stopped being a novelty a while ago. The technique has developed dramatically in the last years, with tremendous improvements in both quality and speed. In the world of interior design, 3-D printed furniture accommodates the designers' creativity by avoiding the limits imposed by the conventional manufacturing …
Every good designer knows that simplicity in design is hard to achieve. Getting rid of the superfluous and retaining the essential without sacrificing character and style is an art in itself. When it comes to furniture, achieving simplicity is even more difficult, since the objects must also serve a functional role. Here are a few …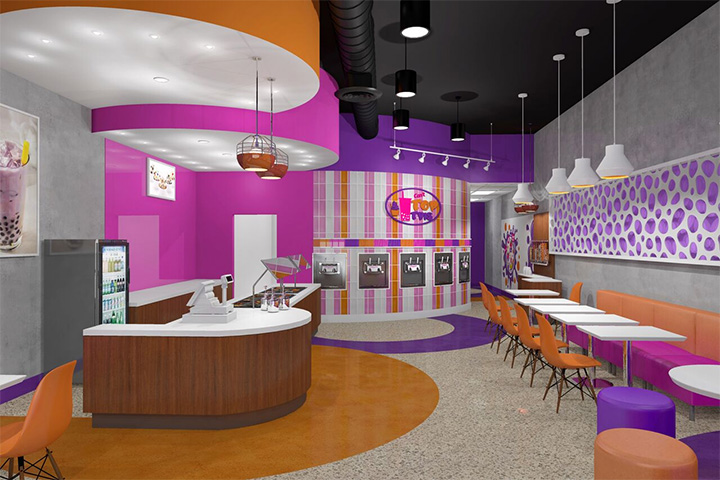 A new boba tea and frozen yogurt store interior design came to life, courtesy of Mindful Design Consulting, together with the necessary collection of marketing and brand essentials, from the store's logo to the design of its loyalty cards. Playing with the idea of sweet and fresh treats, we came up with …
If you are thinking to open up a new business or in a process of rebranding and remodeling your existing business, contact us to get a free consultation from

Mindful Design Consulting.

Click

HERE

to price your project design.
Also, take a look at

"Branding By Interior"

e-book, the only book written on this subject at this time. It brings insight on how you can turn your business into a market-dominating competitor by using human cognitive responses.
Find more news and information on what we do: