Mindful Design Consulting LLC | Phone: 858-733-2445
Happy Holidays Everybody!
I hope your year 2018 was as fun and colorful as ours! Bold colors, fun patterns and an appetite for mixing things - this was our recipe for interior design in 2018. Here are only a few of our most recent projects that took us in all directions - from vape shops to ice cream stores, and from restaurants to dog grooming shops. In all of them, we followed our old mantra of using color to raise the spirits and taking advantage of the space to create the best functional interior.
Want to learn more about what we do? You can always follow us on Facebook or see interior design news on our Blog.
A new boba tea and frozen yogurt store interior design came to life, courtesy of Mindful Design Consulting, together with the necessary collection of marketing and brand essentials, from the store's logo to the design of its loyalty cards. Playing with the idea of sweet and fresh treats, we came up with …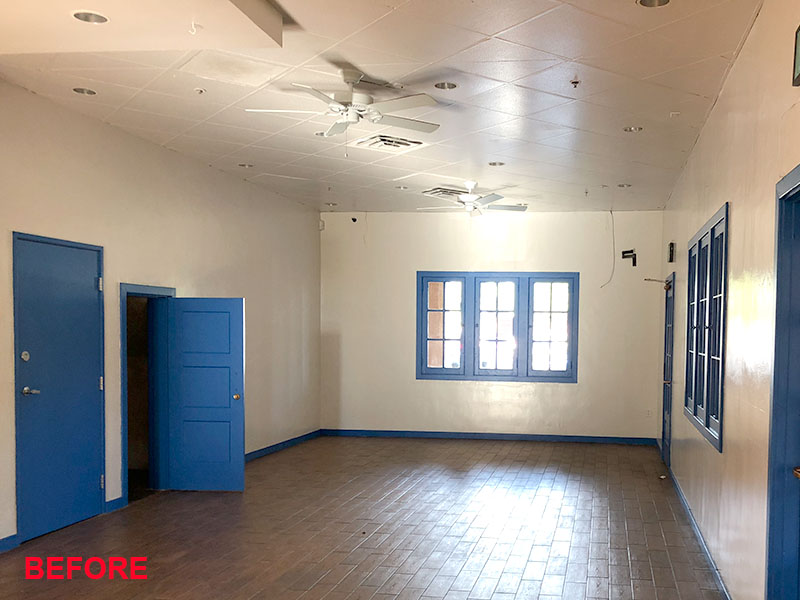 We completed another project in Liberty Station, this time a frozen yogurt shop interior design that we seasoned with a pinch of mid-century nostalgia. The store name, Besties Cool Treats, evokes images of lasting friendships and stories shared across the dessert table. We kept the design of the store in step with this idea of friendship …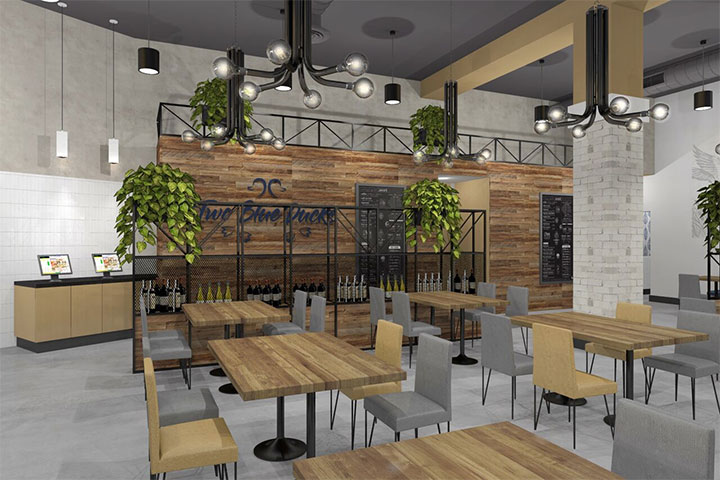 A new restaurant interior design and branding effort took us into a different direction than the one we usually take. As a rule, we love colors and enjoy the visuals of bright tones and sharp contrasts. However, for the Two Blue Ducks restaurant in San Diego (located at 2835 University Drive), we chose a more muted …
Located by the Vine Ripe Market in La Mesa, California (east of Downtown San Diego), the new Vine Ripe Grill is one of the newest contemporary restaurant design additions to our portfolio. The restaurant is using the space previously occupied by Mystic Grill, that we reimagined as a comfortable and easygoing stop after shopping at the …
For the Vape Round shop in Canada, one of our new store designs, we envisioned a modern space, closer to one fit for a technology retailer. That meant clean lines, yet plenty of display cases and shelves, plus a well-organized vape shop design and well-thought layout that would allow the customers to easily slide from one …
A fun project that we recently completed in San Diego is Ted's Grooming Emporium, a pet store plus dogs grooming salon, all in one. Designed for dogs only, the store has a clean, playful interior, where cold tones mix with the warmth of wood. The name of the store comes from that of the owner's …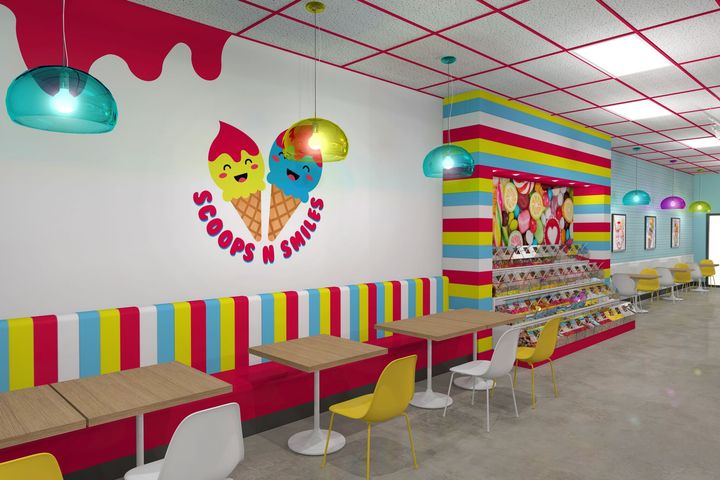 Another fun project with lots of opportunities for using vibrant colors and pretty patterns was the Scoops N Smiles ice cream store in Florida. With red, yellow and blue as the brand colors, this ice cream store interior design concept was meant to turn out happy and cheerful. The space was narrow and spread in only …
We are often asked for more details regarding our work and how we can help business owners. Even though our Services page offers you a great summary of what we are all about, here are a few more answers to some of the most frequently asked questions. What can …
If you are thinking to open up a new business or in a process of rebranding and remodeling your existing business, contact us to get a free consultation from

Mindful Design Consulting.

Click

HERE

to price your project design.
Also, take a look at

"Branding By Interior"

e-book, the only book written on this subject at this time. It brings insight on how you can turn your business into a market-dominating competitor by using human cognitive responses.
Find more news and information on what we do: