Mindful Design Consulting LLC | Phone: 858-733-2445
Stepping into a new year, the future feels suddenly a bit closer. What should we expect from it in the world of commercial interior design? While flip-out windows are gradually starting to have their day in the sun, new actors like restaurant digital menus or 3-D printed furniture are out to change the way we design, build and use commercial venues. Here are a few ideas on how to rethink your own space and what new ideas you may be urged to incorporate into your plans. We added some advice on grease interceptors that, while less fascinating, are a necessary yet sometimes confusing detail.


Want to learn more about what we do? You can always follow us on Facebook or see interior design news on our Blog.
If your business is a restaurant, a cafe or a kiosk, flip-out windows are a feature you might want to consider. Unlike bi-fold windows that obstruct the view with their frame structure, the flip-out version truly opens your interior to the outside and creates the feeling of a single flowing space. When closed, flip-out windows offer a …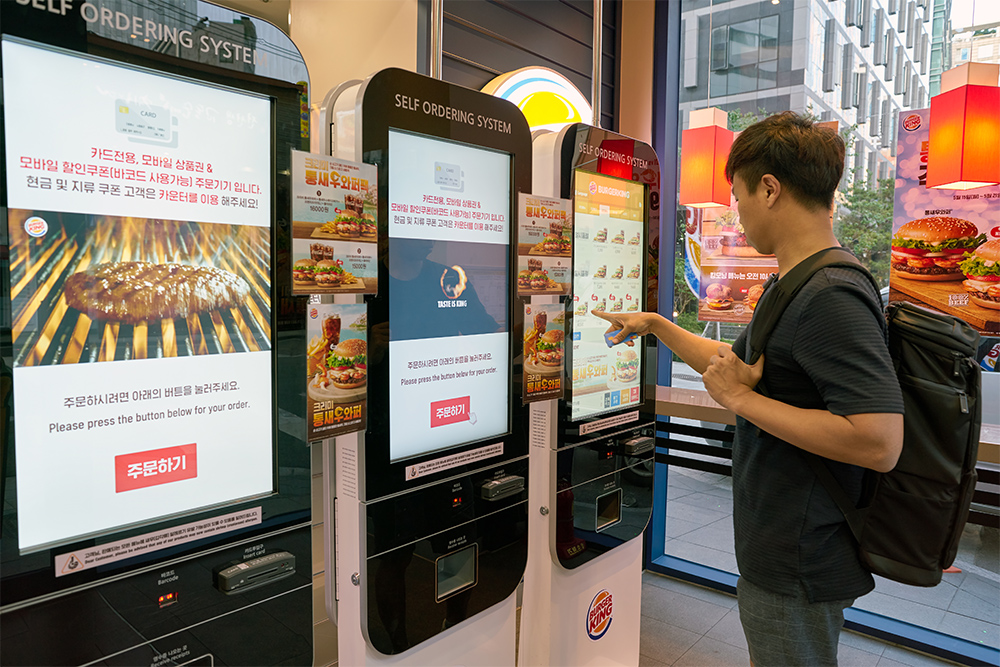 If you are a restaurant or bar owner trying to improve your services and rise above the competition, turning digital may just be the detail that does it. While the typical restaurant offers printed menus to their patrons, you can take a step into the future and replace them with an ordering system that changes the way your customers are …
There isn't a better time to discuss the future than at the beginning of a new year. And while at it, it's worth to take a look at the furniture of tomorrow and the process that is slowly but decisively trying to establish itself and disrupt the traditional …
Installing grease traps is a must for most restaurants, and a topic you have to be aware of when planning for your plumbing system. In another article, we have already answered the question "Does my small food-related business need a grease trap?" and many others related to this subject. There, we explained that it is necessary to do your research, …
Introducing our new Construction Calculator you can use to estimate your future construction cost before you even start designing a project.
This Tenant Improvement Calculator was created to provide an approximate estimate on a tenant improvement remodeling project for a commercial interior. The numbers are rough and will change depending on your location, size of your space, quality of your contractor and products your select. We provide this calculator to give you a general understanding of different expenses you may encounter in your remodeling project.
If you have any questions or comments about this calculator please email us at:

[email protected]
If you are thinking to open up a new business or in a process of rebranding and remodeling your existing business, contact us to get a free consultation from

Mindful Design Consulting.

Click

HERE

to price your project design.
Also, take a look at

"Branding By Interior"

e-book, the only book written on this subject at this time. It brings insight on how you can turn your business into a market-dominating competitor by using human cognitive responses.
Find more news and information on what we do: