The picture-hungry Instagram crowd is a group that you should never underestimate. By using their appetite for picture sharing, you can make them work for you and your business. Creating a selfie wall for dessert shops, ice-cream parlors or cafes is an easy and often cheap way to offer them something to share, and keep the word going around.
A great selfie wall is simply a question of offering a great background against which your customers can play out their own stories. For this, you should consider a visible corner with good lighting and ample room that allows them to easily take a picture.
Of course, any great interior makes for an excellent selfie background. If you want to go further, decorative backgrounds such as green walls or balloons attract the eye and open the Instagrammer's appetite to snap and share. But how do you create an experience worth memorializing and that makes it almost inconceivable for the phones not to come out?
Here are some ideas.
Amuse them
Murals with 3-D vibes usually do the job. Use wallpaper to bring to life what you are selling. An ice-cream wall with dripping yumminess makes for a witty, humorous and dynamic display in which your customers may want to play a part.

Strawberry Ice Cream Wall Mural by JumperCat on Society6
Overwhelming them with oversized versions of your sweet treats or fun ingredients is a sure way to make your customers want to take pictures.
Rainbow Sprinkles Sweet Candy Colorful Wall Mural by SweetViolets on Society6
Take them to another place
Any kind of mural that gives your customers the impression that they have stepped into another world is an opportunity for a fun photo. You can go, for instance, for a sweet and charming Parisian landscape.
Coffee Shop Wall Mural by MuralsOnly on Etsy
Or you can send them to a tropical paradise with an ice-cream cone in their hand. Associated with fun times and everything that is good about life, sunny landscapes are the ideal background when creating a selfie wall for dessert shops or ice-cream stores.
Tropical Beach Wall Mural by MuralsOnly on Etsy
Create drama
Beautiful or appetizing murals are both winners, but nothing can compare to dramatic imagery in which your customers can become main actors. Use your theatrical imagination and the talent of the artists out there to offer them a background for the ages.
Classic Red Car out of the Wall mural by MuralOnly on Etsy
Go 3-D
However, you can spice up even a solid-color painted wall with a few 3-D accents that are out of the ordinary. A few rows of ice-cream cones in different colors can give your bland walls instant depth and be a point of attraction for Instagrammers.
Ice-cream set with holder by Fun Craft Goods on Etsy
Don't forget the value of photo props as a way to steal a smile and give your customers a furnished stage on which they can imagine and play their own little dramas. A huge ice-cream cone or oversized cupcake makes for an excellent scenic design for the hungry customers who want to share with the world their huge appetite.
And while you're at it, don't ignore the value of bright paint that sends a message of happiness and energy. This helps create a perfectly cheerful selfie wall for dessert shops and ice-cream parlors where vibrant tones remind customers of your treats' delicious flavors.
Giant Faux Ice-cream by Feltworld Crafts on Etsy
Give them wings
The angelic pose, wings included, is a favorite of selfie lovers. You can create the opportunity for such a shot while giving a purpose to an empty wall.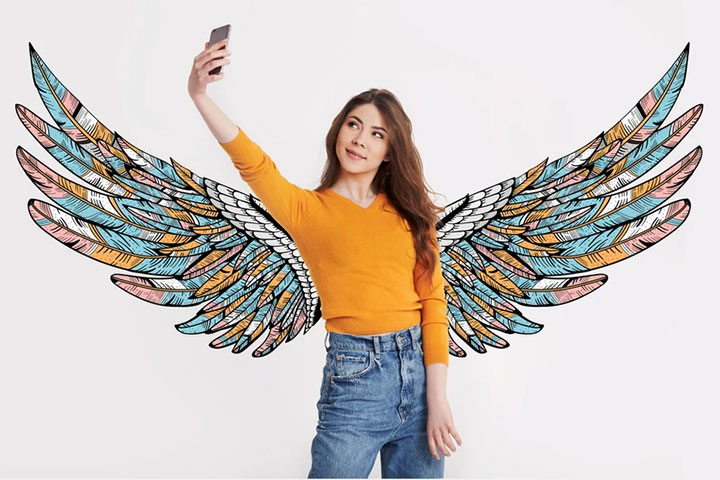 Angel Wings Graphic Wall Decall by Stickerbrand on Etsy
Or give your customers a friend. You can do it easily with a wall decal and a bit of imagination. An approving cow peeking from behind the corner in an ice-cream shop is a hilarious way to pay homage to the source of your sweet treats.
Peeking Cow Wall Decal Sticker by Stickerbrand on Etsy
Send a message
Just emojis won't do for those who like sending fun messages to their friends. Knowing that word of mouth is the best marketing technique, you should encourage your customers to share pictures with their friends while providing them with the message and flaunting your awesome shop in the background.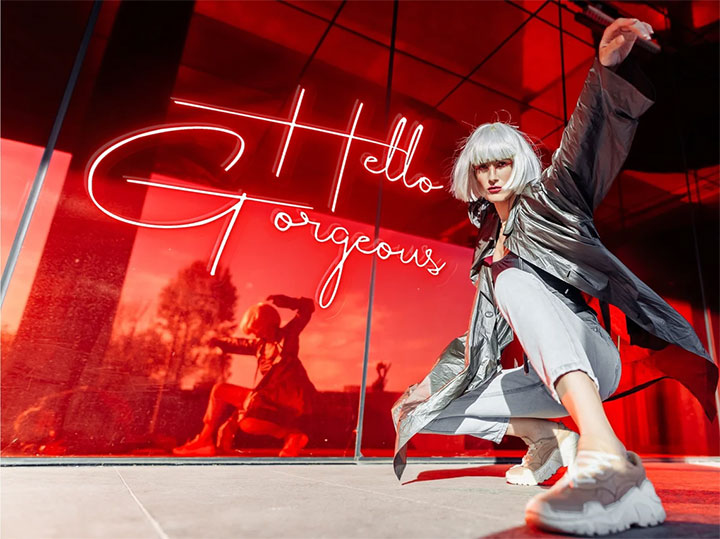 Hello Gorgeous Neon Sign by NouArchStudio on Etsy
And since words of encouragment are always needed, offering your customers an uplifting ready-made message is an excellent way to spread happiness while spreading the word.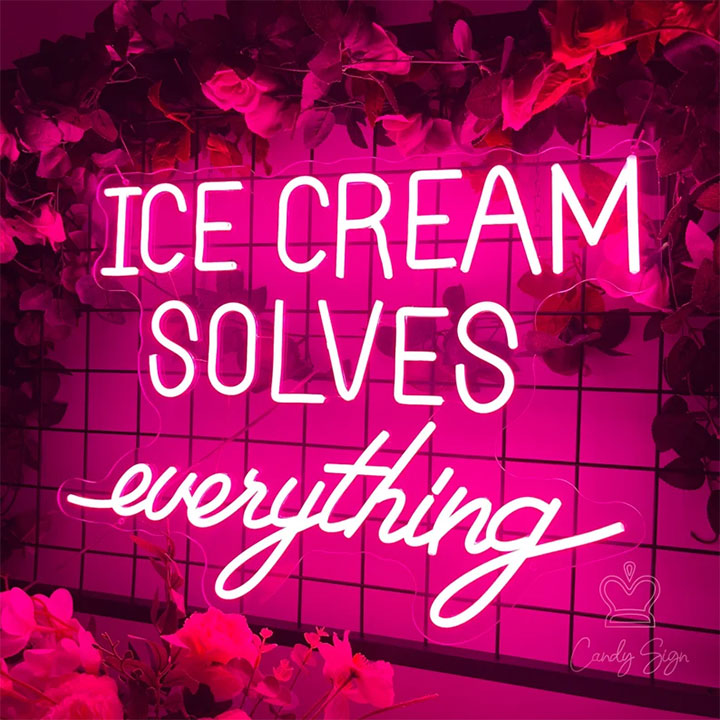 Ice-cream Neon Sign by Candy Sign on Etsy
If you are thinking to open a new business or are in the process of rebranding and remodeling your existing business, contact us to get a free consultation from Mindful Design Consulting. Click HERE to price your project design.
Also, take a look at the "Branding By Interior" e-book, the only book written on this subject at this time. It brings insight into how you can turn your business into a market-dominating competitor by using human cognitive responses.
https://mindfuldesignconsulting.com/wp-content/uploads/2022/10/Selfie-Wall-Design-Ideas-Cafe-Interior.jpg
259
720
M T
https://mindfuldesignconsulting.com/wp-content/uploads/2015/07/mindful-design-consulting-logo.png
M T
2022-10-12 20:08:53
2022-10-13 05:34:14
How to Create a Selfie Wall for Dessert Shops and Cafes