There is only one thing better than ice-cream: a well-designed ice-cream shop. Good designers know that, when entering a dessert store, clients look not only for refreshing treats, but also for entertainment. Typically small spaces, dessert stores offer endless opportunities to play with colors and materials and be bold on a small scale, thus satisfying customers' appetite for visual stimulation. Sometimes, being bold is the only way of creating a memorable interior with a low budget. Whatever the case, well-thought and creative ice-cream shop designs can become sources of joy by offering customers both delicious sweet treats and a space that makes them happy.
Here are some examples.
1. Jojo's Creamery
Encinitas, California
Ice-cream shop design: Mindful Design Consulting
Located in the Lumberyard Shopping Center, a historical mall built on the site of an old lumberyard, Jojo's Creamery retains the spirit of the place and honors its location through the heavy use of wood. White wall tile, Corian countertops and a whitewashed concrete floor provide the lighter elements that keep the space bright and fresh.
The store sells ice cream made from scratch using natural ingredients. The slight rustic feel is a way to suggest this return to basics. The simple wall decor, the chalkboard menu and the pots and pans kept in full view create a familiar atmosphere and offer a quick hint about Jojo's approach to dessert making.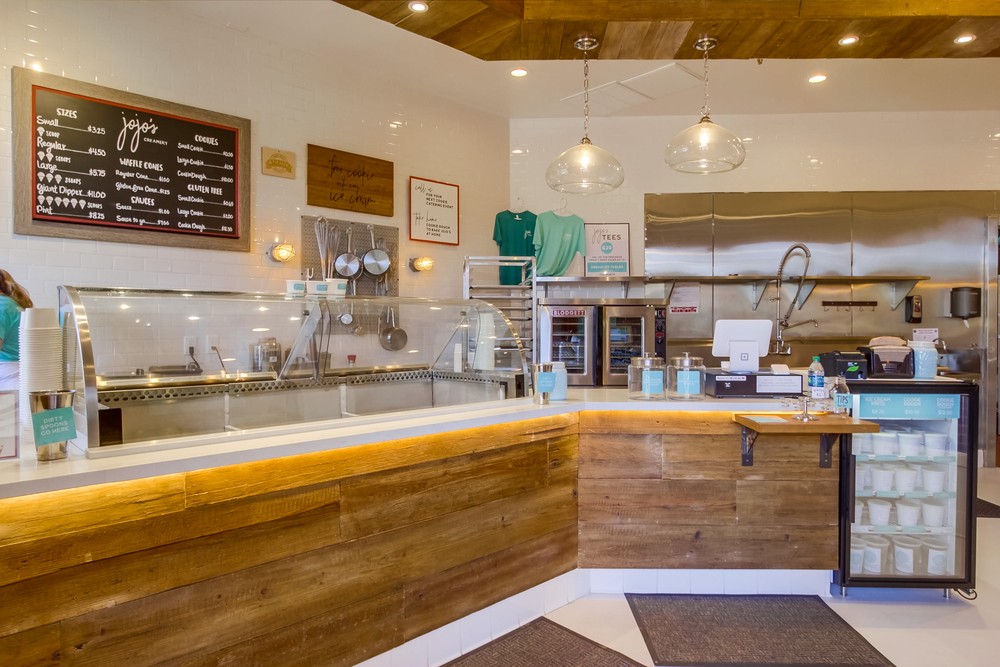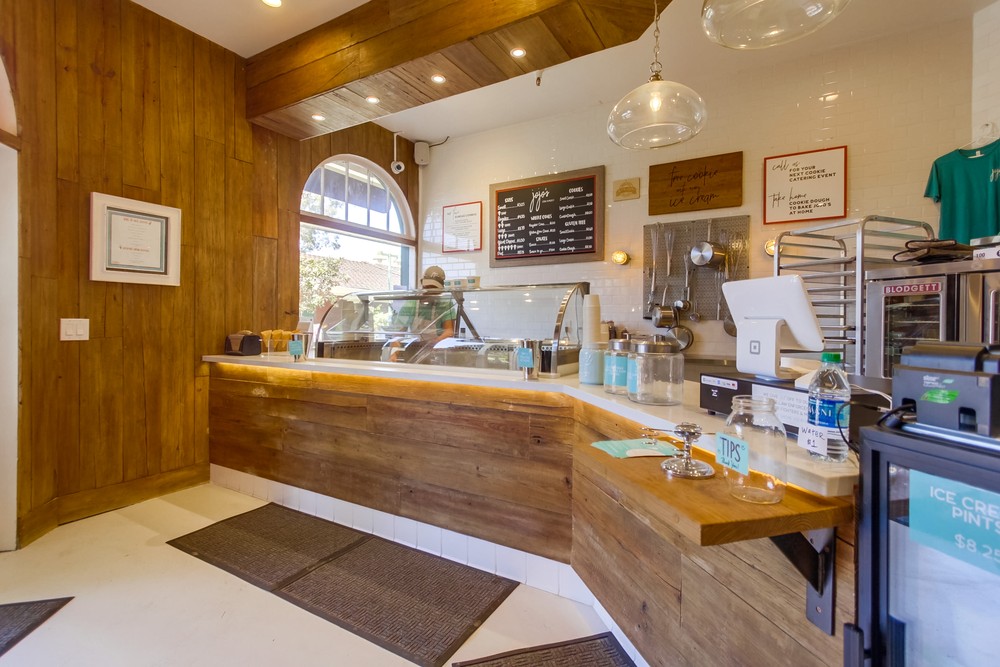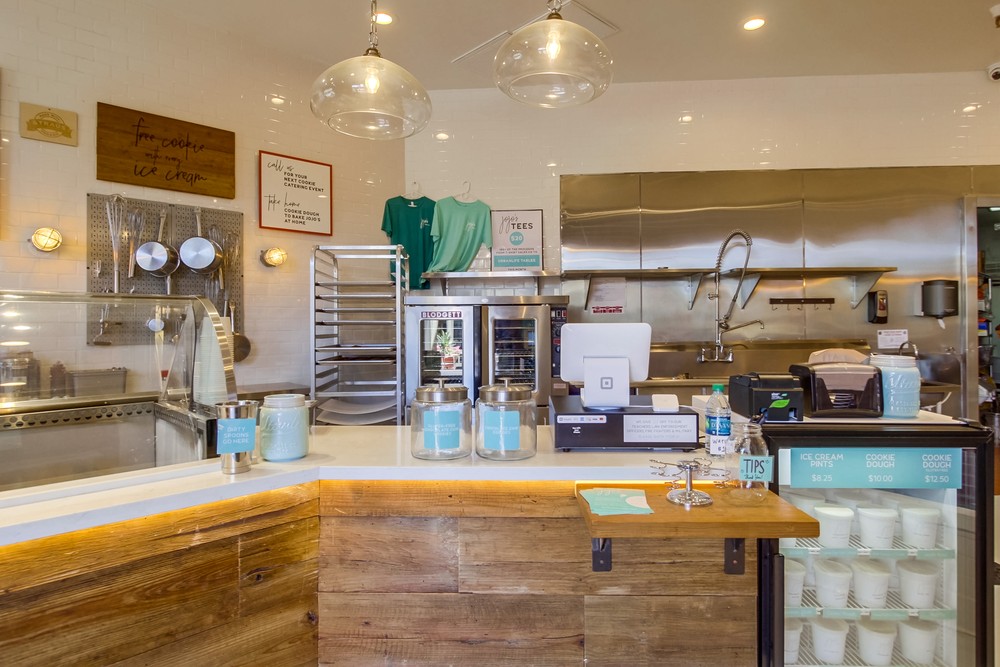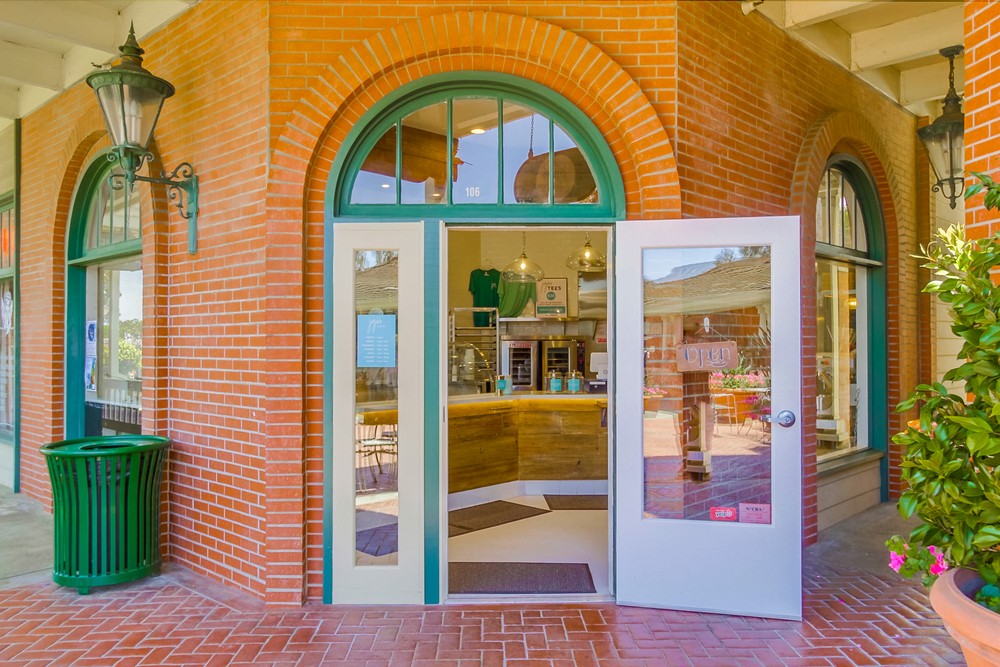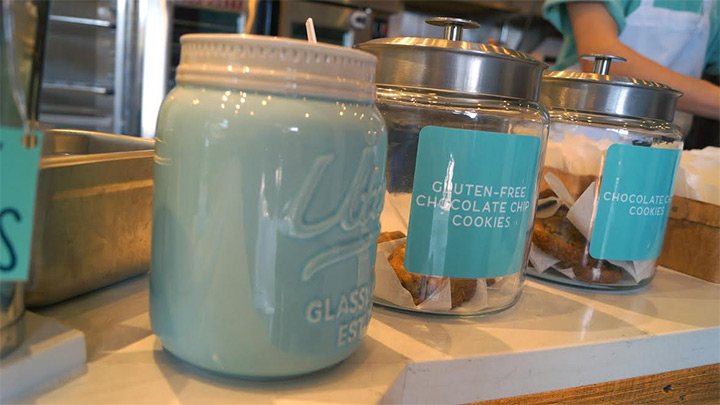 2. Scoops La Jolla
La Jolla Shores, San Diego, California
Ice-cream shop design and branding: Mindful Design Consulting
Scoops La Jolla was designed as a casual hang-out place for the local community of a sought-after oceanfront neighborhood in La Jolla Shores. An ideal place for kayakers, swimmers, snorkelers and all beach-life lovers, the location inspired the colorful yet relaxing design of the shop.
Blue and earthy tones evoke the colors of the ocean and sandy beach, while wood elements give the interior a natural feel. The different shades of blue in the storefront's tile facade come together in a stylized version of the ocean meeting the sky. Inside, a wood-slat ceiling pattern creates some visual drama, necessary in a store whose small square footage required the preferential use of solid colors.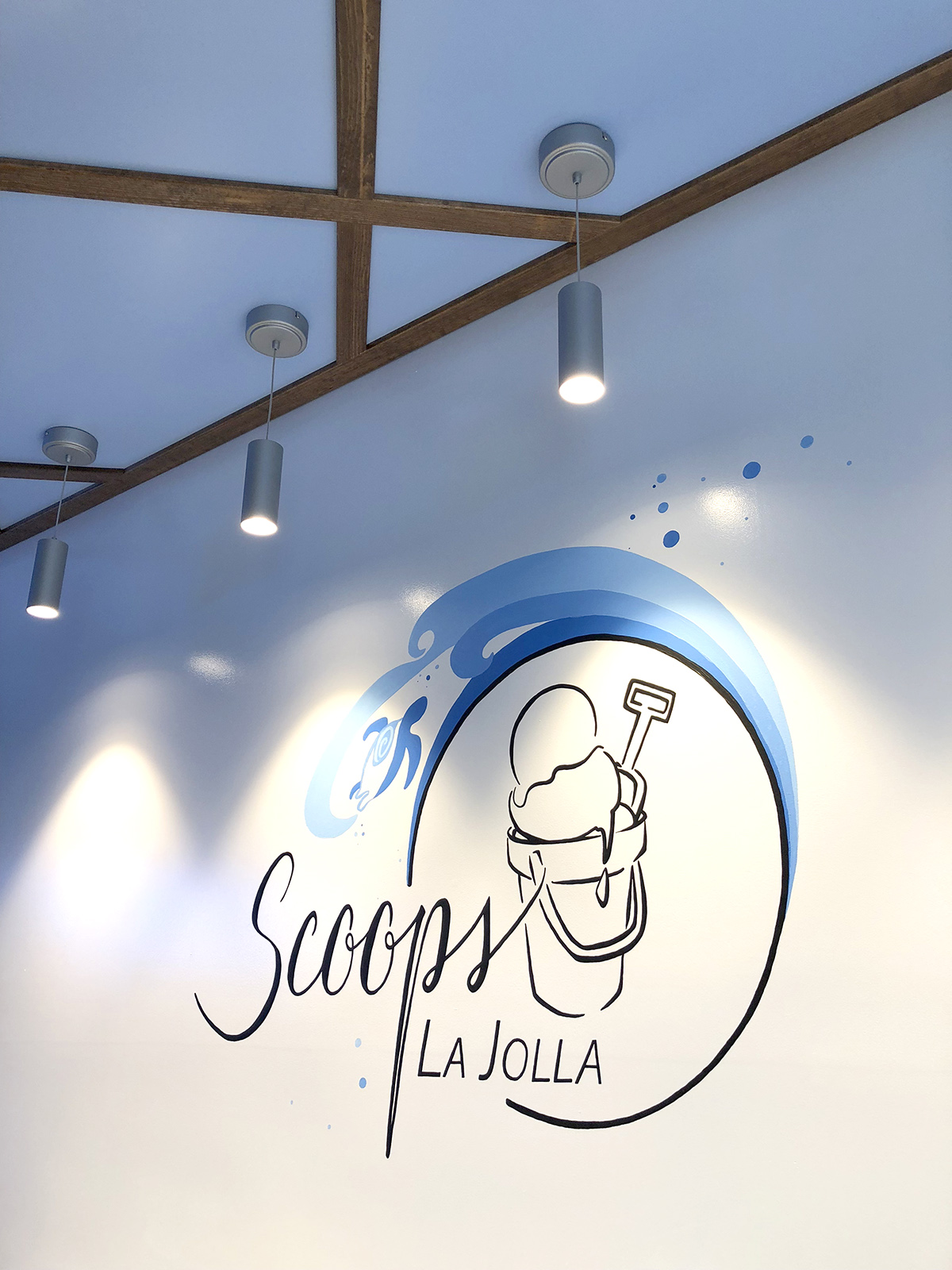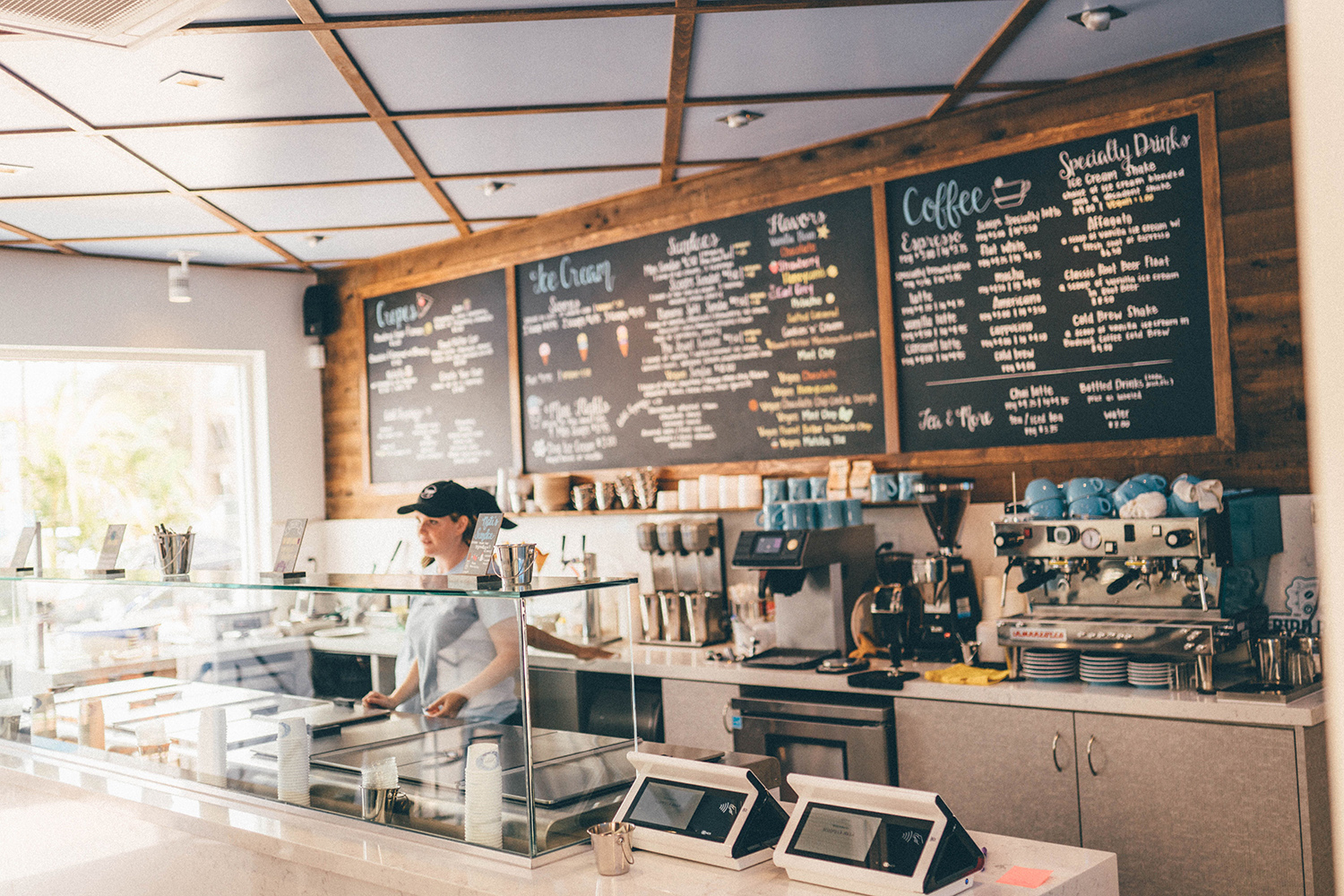 3. Possi
Brescia, Italy
Ice-cream shop design: Antonio Gardoni
All photos via retaildesignblog.net
Inspired by the 50s' and 60s' vacations on the Riviera, the Possi interior design is meant to bring back happy childhood memories without being overly nostalgic. The store combines pastel colors with geometrical shapes and uses plastic and natural materials to create a space infused with beach vibes.
Colorful plastic wicker chairs match the material and design of the adjustable light fixtures extending from the right wall. Multicolored cushions in navy patterns or solid hues serve as padding for the long wooden wall bench. The mezzanine floor brings together bright green and blue tables and benches that evoke the look of mid-century diner's cafes.
The vertical wood planks above the counter get their inspiration from the shape of ice-cream wood sticks. The restroom continues the naval team with wood-strip walls, brass portholes and porthole-shaped mirrors.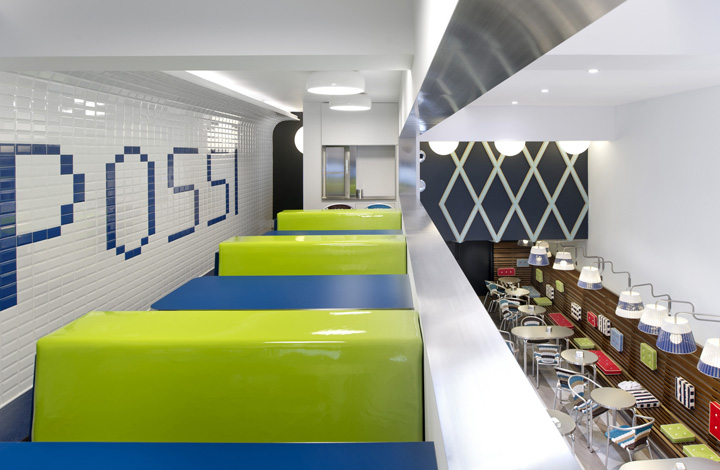 4. Lodovato
Katowice, Poland
Ice-cream shop design: Musk
Photos: Radoslaw Kazmierczak via contemporist.com
To mitigate the excessive height of the ceiling in this small ice-cream shop, the designers created an eye-catching landscape of suspended balls, including a few that served as light fixtures. This 3D ceiling treatment was then reiterated in two-dimensional terms, by decorating the walls with colorful dots of varying sizes. The bright red counter ties it all together, anchoring the playful elements of the interior. This is a wonderful example of the creative opportunities present in even small-scale ice-cream shop designs.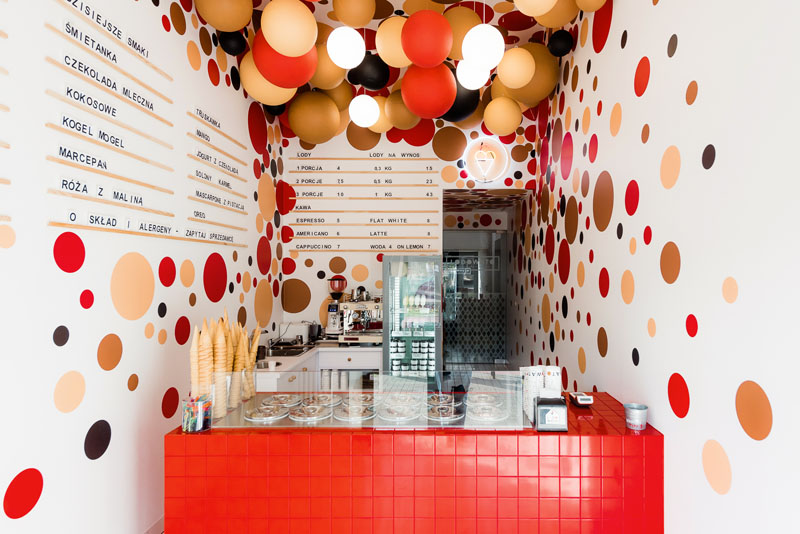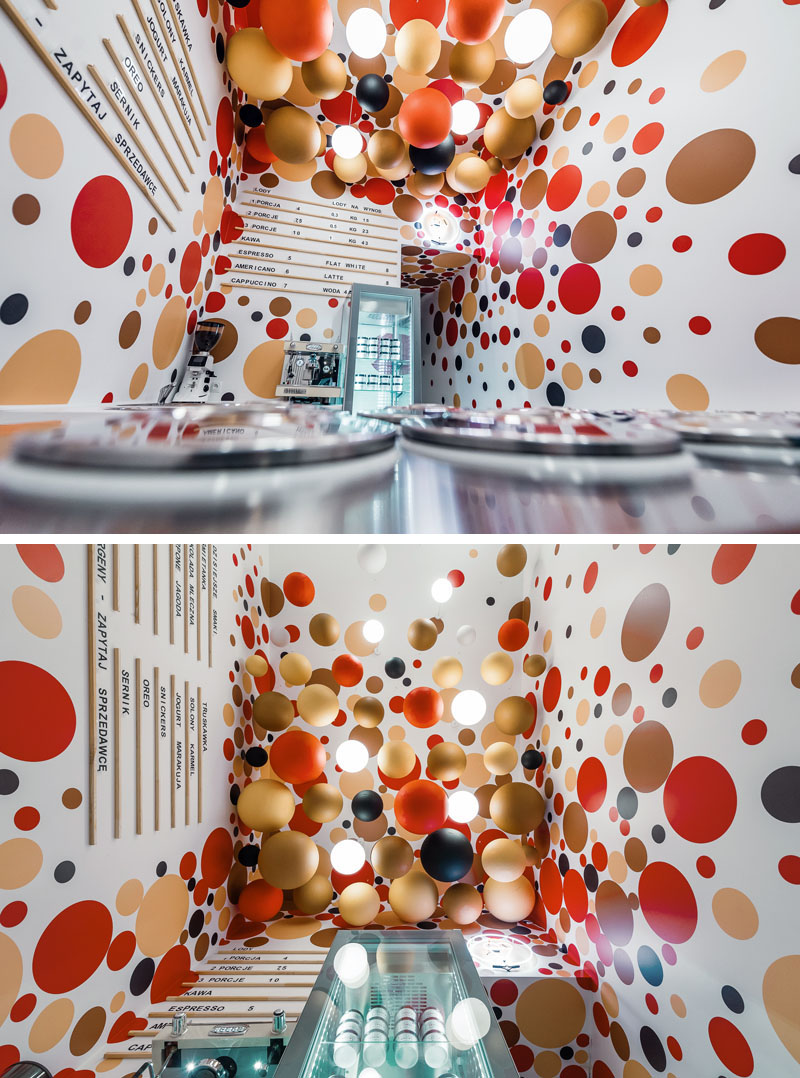 5. Pops 'n Bops
Valencia, Spain
Ice-cream shop design: Huuun (Miguel Lozano, Sergio Chillarón)
Branding design: Brandsummit
Photos: Foco Fotografía @_foko_ via retaildesignblog.com
If other ice-cream shop designs tend to favor a light color scheme, the designers of Pops 'n Bops took a less common approach by making black one of the main chromatic elements. The final effect is that of a modern, trendy space, very much appealing to a young or mature clientele. Neon colors and wall signs, along with LED strips and a unique track-light design play on the same note. Pastel colors are present in furniture and wall treatments, reminding clients of delicious ice-cream flavors. However, they are toned down by the cool look of the counter and backsplash, similar to those found in bars.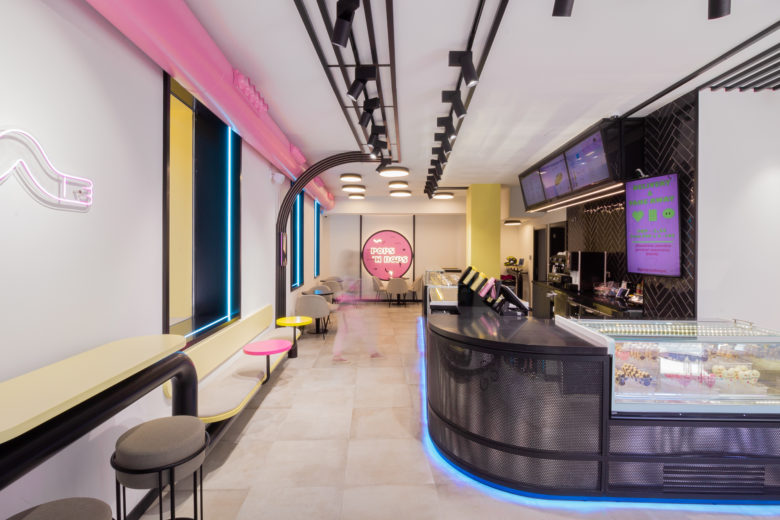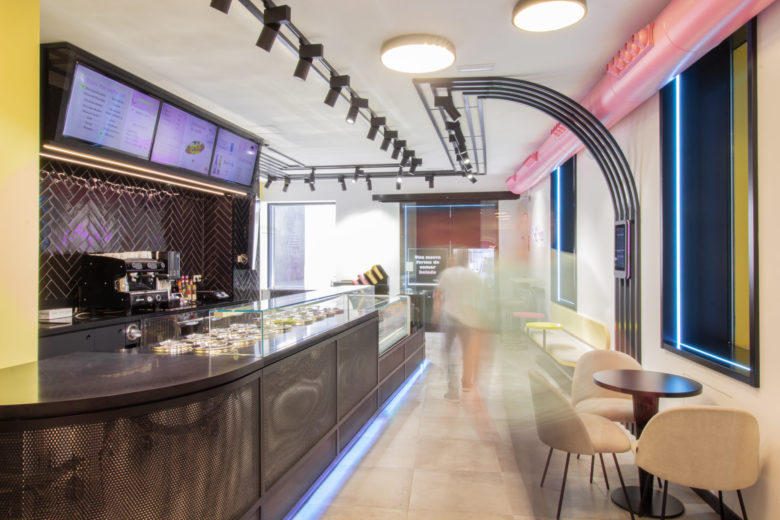 6. Madness Creamery Store Design
Arequipa, Peru
Designer: id 12° 77°
Photos via Green Pear Diaries
There is nothing more fitting for an ice cream shop interior design than to play on the idea of coldness. It is what id 12 ° 77 °, a Lima-based architecture and design firm, did with Madness Creamery, an ice cream parlor in the Peruvian city of Arequipa. Inspired by the ice component of the delicious treat, and by its colors and aromas, the designers created a unique interior that uses tridimensional elements and bright colors to evoke the mouth-watering frozen desserts.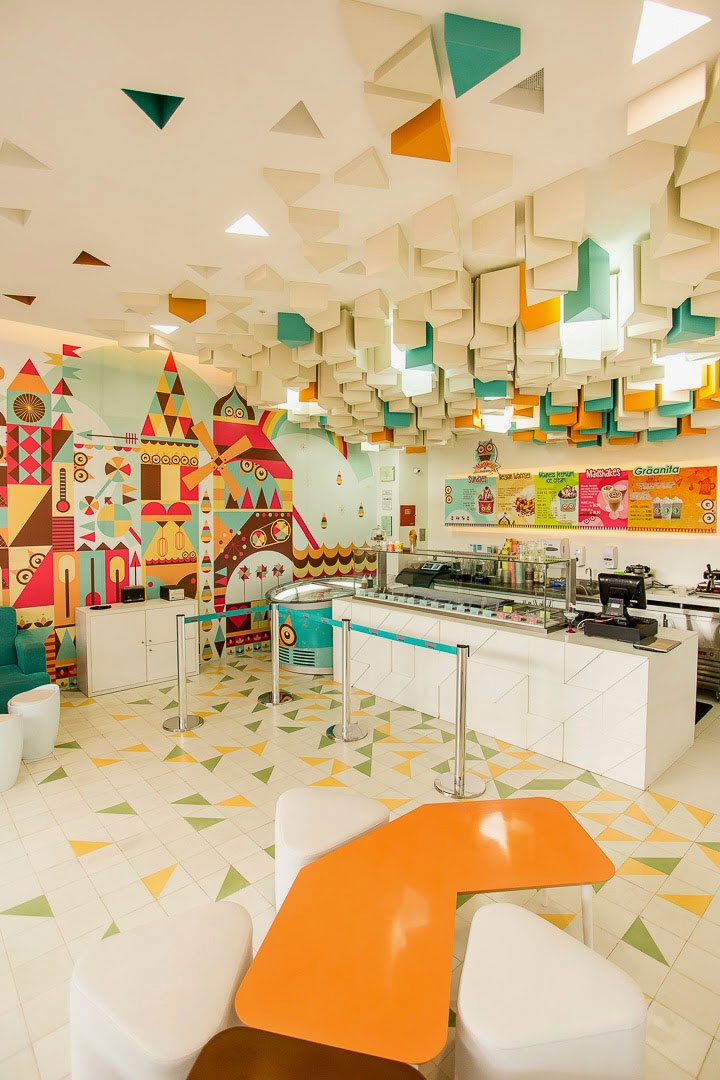 See more photos of this ice-cream store design HERE.
7. Scoops N Smiles Ice Cream Shop Design
Florida
Designer: Mindful Design Consulting
Images by: Mindful Design Consulting
Another fun project with lots of opportunities for using vibrant colors and pretty patterns was the Scoops N Smiles ice cream store in Florida. With red, yellow and blue as the brand colors, this ice cream store interior design concept was meant to turn out happy and cheerful.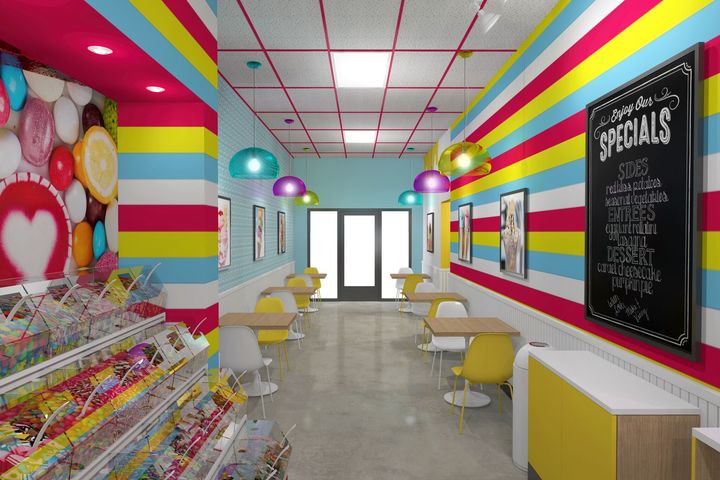 See more images of this ice cream store design HERE.
8. Besties Cool Treats Shop Design
San Diego, California
Designer: Mindful Design Consulting
Images by: Mindful Design Consulting
Mindful Design Consulting completed another project in Liberty Station, San Diego, CA, this time a frozen yogurt and ice-cream shop interior design that we seasoned with a pinch of mid-century nostalgia. The store name, Besties Cool Treats, evokes images of lasting friendships and stories shared across the dessert table. We kept the design of the store in step with this idea of friendship – colorful, playful and unique.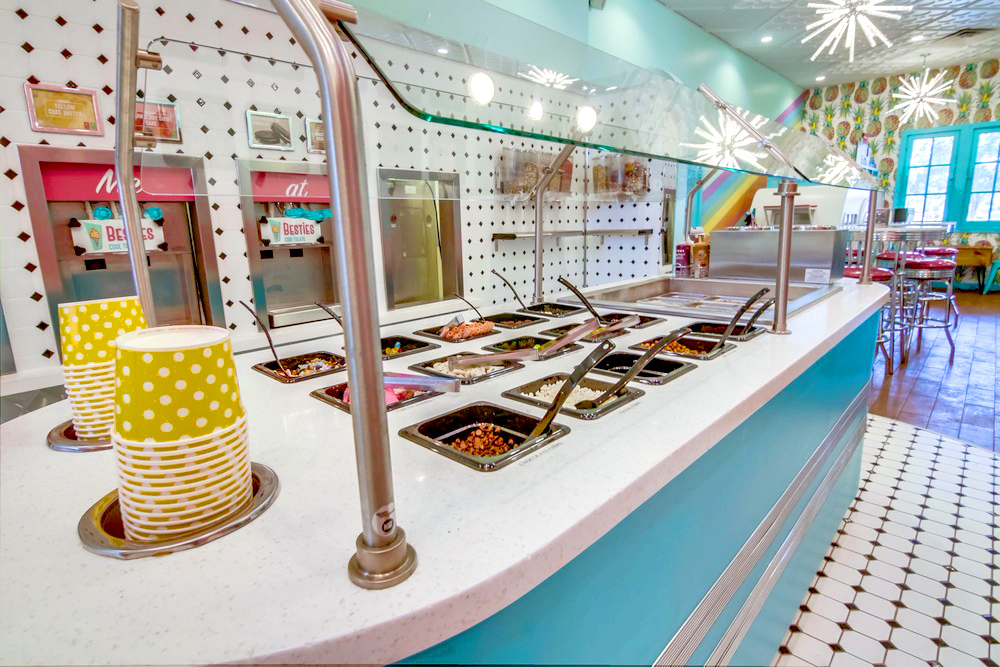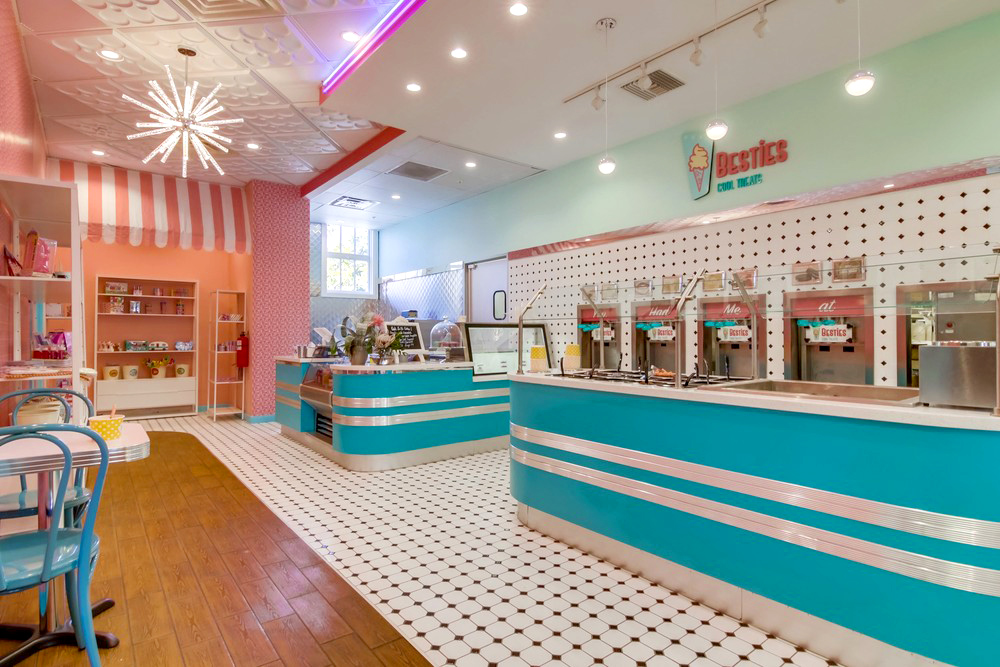 See more images of this ice-cream and yogurt store HERE.
If you are thinking to open a new business or are in the process of rebranding and remodeling your existing business, contact us to get a free consultation from Mindful Design Consulting. Click HERE to price your project design.

Also, take a look at "Branding By Interior" e-book, the only book written on this subject at this time. It brings insight on how you can turn your business into a market-dominating competitor by using human cognitive responses.
https://mindfuldesignconsulting.com/wp-content/uploads/2020/07/Ice-cream-shops-designs-ideas.jpg
417
906
M T
https://mindfuldesignconsulting.com/wp-content/uploads/2015/07/mindful-design-consulting-logo.png
M T
2020-07-15 20:45:53
2022-10-20 07:17:41
Ice-cream Shop Designs That Make You Happy