When Liza Asseily, a successful Paris restaurateur, returned to her native Lebanon, she sought the assistance of Maria Ousseimi as she planned the opening of her new restaurant, "Liza a Beirut". The result of their collaboration is a stunning and visceral example of the balance that great interior design can achieve.
As patrons enter the space they are greeted by ever-present light from ample and beautifully designed windows along with an eclectic mix of lighting fixtures. These elements combine to give the restaurant a vivid energy. This brightness is balanced perfectly against a significant use of muted earth tones in the wallpaper, furniture, fixtures and accessories.
This restaurant design is comfortably intimate and casual, yet has a cosmopolitan feel and elegance that can't be missed. "Liza a Beirut" is the understated yet rare beauty that catches your eye, and upon a second glance, takes your breath away. This engaging space also balances the old and new, as varied and largely post-modern seating, marble tables and contemporary lighting counterpoint traditional Lebanese accessories and intricate, classical window mullions and grille work.
Adding to the intrigue and past reference of the space are the custom designed wallpapers by Arjumand. Several papers reminiscent of time-honored middle-eastern tile and rug designs mirror the look of the highly polished floor and compliment the traditional feel of the windows.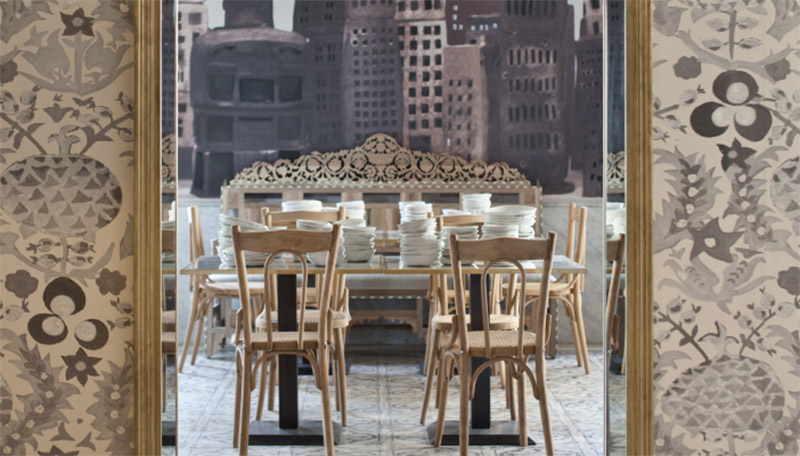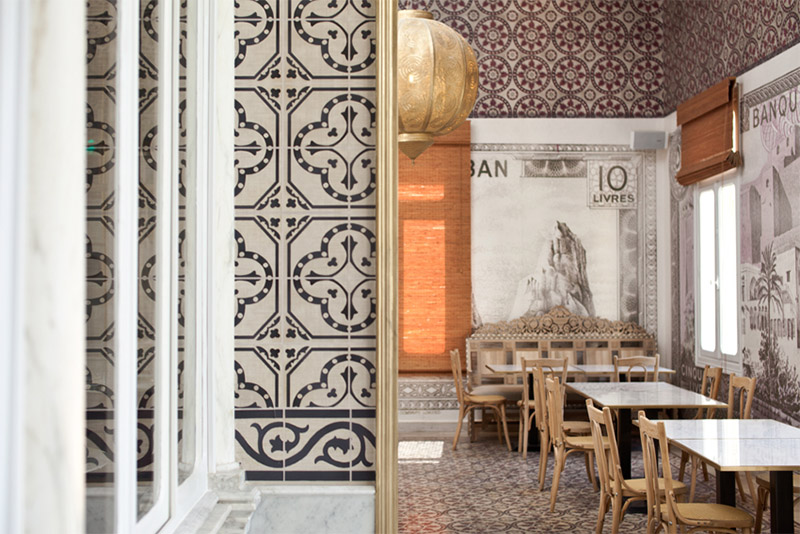 In one room, paper carrying a large scale replica of a historic 10 Lira bank note adorns the walls and is at once whimsical yet reminiscent of a bygone era. "Liza a Beirut" demonstrates the compelling environment that thoughtful and progressive restaurant design can create in a beautifully balanced space.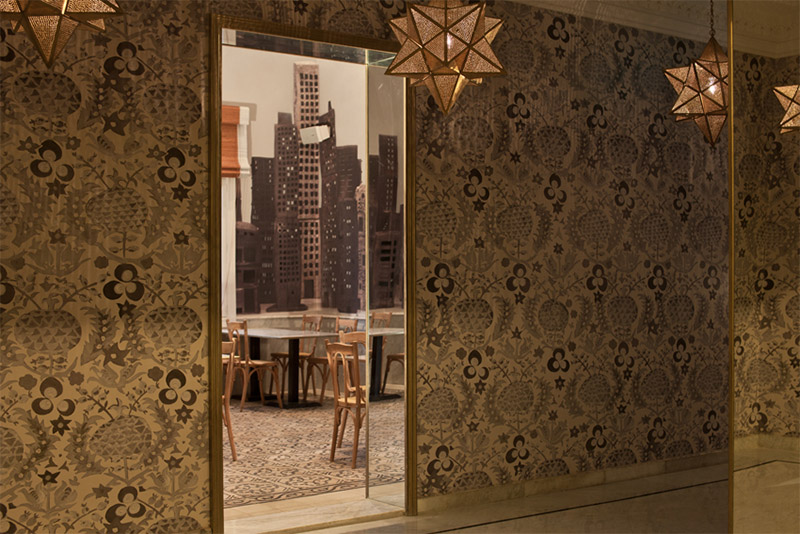 To ask us questions about your commercial interior design project or to get a free consultation from Mindful Design Consulting, click HERE.
Also, take a look at "Branding By Interior" e-book, the only book written on this subject at this time. It brings insight on how you can turn your business into a market-dominating competitor by using human cognitive responses.
https://mindfuldesignconsulting.com/wp-content/uploads/2015/07/mindful-design-consulting-logo.png
0
0
Administrator
https://mindfuldesignconsulting.com/wp-content/uploads/2015/07/mindful-design-consulting-logo.png
Administrator
2014-08-05 12:54:21
2014-08-05 12:54:21
Mediterranean restaurant in Beirut – Commercial Interior Design News