Via knstrct.com
Designer: Anna Wigandt
All photos courtesy of Anna Wigandt
Multifunctional Interior Design. Satisfying its patrons' appetite for science and that for delicious treats at the same time, the Science Café Library from Chișinău, Moldova, seems to prove that multifunctional public spaces are the way of the future. Located within a science and engineering museum, the café was designed by Anna Wigandt as a place that attempts to stimulate young minds to dive into the mysteries of science.
While the idea of cafés as places where ideas are exchanged is not new, Anna Wigandt's space revitalizes the concept and brings it into this millennium. Each element of this interior seems to be deliberately chosen to create a space that inspires curiosity and interest for the world of science and engineering.

The main focus of the room is the central table inspired by the 16th century German astronomer Johannes Kepler's book, "Mysterium Cosmographicum" ("Cosmic Mystery") and its theory on the structure of the universe. Bringing down this complex cosmological theory to the mundane level of furniture construction, the table is made of modular detachable desks that can be moved around to create individual places of conversation and study, or put together to create one large conference table.

Anna Wigandth is masterful in her art of blending function and aesthetics. One wall of the café is built as a honeycomb of white cubbies that shelter the patrons' belongings, but whose pattern brings to mind the wonders of geometry. In front of it, a self-service table holds foods and drinks, but its severe rectangular build seems just another ode to mathematical precision.

The space is flooded with light coming in through a row of massive windows, an appropriate element of natural decor for a space that concerns itself with the enlightenment of minds. Science books are lined up on a third wall, organized by bronze-letter signs, while ingenious designs of test tubes and metal pipes create a lighting system that keeps with the same idea of geometric beauty.

The geometric shape of the table, the obvious minimalist tendencies, the almost mathematical feel of the space and the modern furnishings are the perfect way to evoke the human reasoning that itself works with clear-cut concepts.
The colors are kept within a cold register, well-suited for a space that speaks of reasoning and logic. It is hard not to see the dark blue of the ceiling as a suggestion of the universe with its infinite enigmas waiting to be tackled – maybe some of them right here, in the inspiring Science Café Library.

Please take a look at our Before and After images of selected projects from 2018 HERE.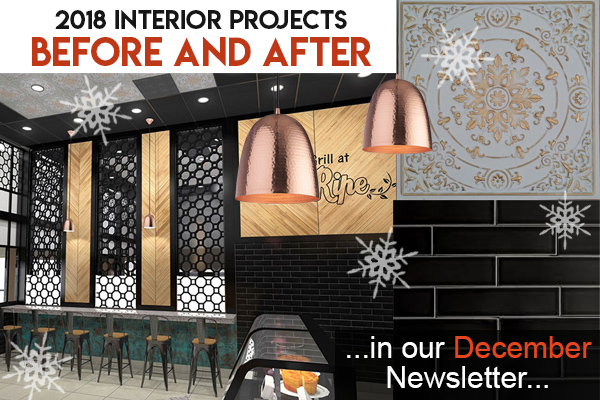 If you are thinking to open up a new business or in a process of rebranding and remodeling your existing business, contact us to get a free consultation from Mindful Design Consulting. Click HERE to price your project design.

Also, take a look at "Branding By Interior" e-book, the only book written on this subject at this time. It brings insight on how you can turn your business into a market-dominating competitor by using human cognitive responses.
https://mindfuldesignconsulting.com/wp-content/uploads/2016/02/Chisinau-Cafe-Library.jpg
441
705
M T
https://mindfuldesignconsulting.com/wp-content/uploads/2015/07/mindful-design-consulting-logo.png
M T
2016-02-20 19:15:34
2018-12-07 23:29:32
Multifunctional Interior Design – Learning and Eating at the Science Café Library