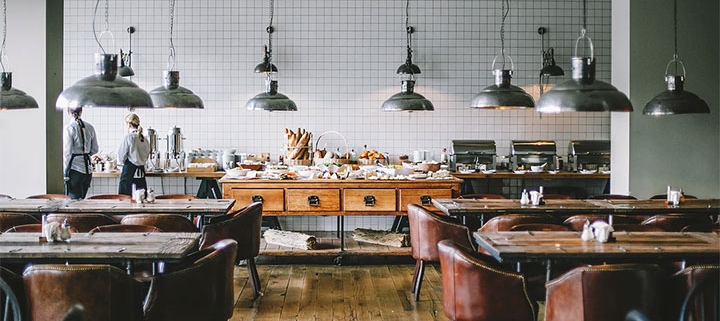 With "non-essential" businesses having to close their doors in order to stop the spread of Coronavirus, restaurant and store owners open their lives to uncertainty and fear. This is not an easy time for anybody, and small business owners are particularly vulnerable. If you are one of them, the quarantine is a time for rethinking how you operate, be creative and think outside the box.
So, is there anything that you can do now to ensure that your business survives these trying weeks? Can you use them to catch up with aspects of your business that you had no time to tackle before? Can your restaurant and store come out even better at the end of this tunnel?
To answer this, we put together a few ideas that you may want to try to ensure that your business stays alive now and continues to flourish later.
1. Negotiate Your Rent Payments
Keeping up with monthly payments when your monthly revenue becomes unreliable is one of the most stressful parts of business ownership during this confusing time. Reach out to your landlord and ask for permission to stop paying rent for the quarantine period or at least for a month. You may be able to negotiate a temporary deal that will allow you to have some cash on hand for emergency situations. This will also take a burden off your shoulders, keep you less stressed, and free some resources to pay for other essentials, so that you can reopen as fast as this is over.
2. Look for Financial Help if Needed
The U.S. Small Business Administration (SBA) offers some assistance during these tough times with low-interest or zero-interest loans. https://covid19relief.sba.gov/#/ Remember that your business is important not only to you, but to your customers whose lives, habits and routines are disrupted, and to all of us, as we need you to be successful as a business. We are in this together and we need you to keep your business alive!
Photo by Viacheslav Bublyk on Unsplash
3. Use or Start Collecting Your Clients' Emails
If you have not started collecting clients' emails yet, this is the time to do it! Everybody longs to stay connected during the quarantine, so use the opportunity to keep in touch with your customers. Add an email option to your point-of-sale system and use it to email receipts.
Explain your clients that this option keeps their hands cleaner by not having them touch receipts, or simply ask them to enter their email into your system to stay updated on your latest take-out menu. People are more receptive and want to help local businesses as much as they can. In addition, your emails are more likely to be read and opened now, when everyone is eager to see what happens around them.
4. Create a Weekly Take-out Menu
Take-out orders are getting more popular every day. If it was impossible to sell much last week, some restaurant owners report sales going up this week. Isolated at home, people run out of food or simply want variety. Don't lose this chance to connect with them and offer them what they need.
Base your take-out menu on the popularity of your items and on the convenience of getting the food while it's still hot. You can also create packages that include a main dish, salad, a drink and a dessert item. Having an email list is essential in letting your customers know what to expect in terms of food options.
5. Create an Easy Online Ordering System
An online ordering system is faster than taking orders by phone and more convenient for many of your customers. If you have an online store, provide a curb pick-up or delivery route within a certain radius of your customers' homes.
Try to think about and serve elderly clients in your community as they are the most vulnerable and are afraid to leave their homes. You could offer daily deliveries to older customers for one weekly or monthly payment. This will provide a stable income for you and solve the food problem for people who are most susceptible to suffer during this quarantine time.
6. Update Your Website
If you don't have an online store, add it to your website now, while business is slower. Talk to a web design professional about your needs and pricing on this website addition. You may get a good discount as everyone is trying to stay afloat.
7. Create a Mobile App
To earn the loyalty of your customers, you need to create a "club" where they can feel appreciated and where you can reward them and update them on the state of your business. Think about creating an app to connect to your customers now. Reach out to everyone who bought from you before and share the app along with talking about the benefits of uploading it.
Treat customers as part of your family. Collect their birthday, anniversary or other family celebration dates so that you can send them timely offers. Times are changing and it's likely that even after this global event and quarantine time, some people will prefer to continue staying and working from home while ordering food and other products online. With online commerce getting a boost, a mobile app is an essential part of your business. If not convinced, read about why you need a mobile app for your restaurant or store.
Chipotle Restaurant Phone App
8. Offer Gift Cards
Strangely, despite the physical isolation this situation forced everybody into, the sense of community seems even stronger. People want to help businesses in need and are anxious to be part of the solution. Some of them are ready to support you by buying your gift cards for their loved ones, so offer them this opportunity.
9. Do Small Remodels or Repairs
The time when customers are not allowed on premises is the best time to do small updates to your restaurant or store. If you had such updates in mind, but could never fit them into your busy schedule, tackle them now. In addition, low-interest SBA loans and easy, fast approvals may make this the ideal time for such a project.
If quarantine is extended to a month or two, this is just the right amount of time to get ready for a fresh start when reopening. For some ideas on what you could do, read on how to freshen up your business on a budget. This piece talks about ways to rebrand a yogurt shop, but you can apply the same ideas to any restaurant or retail store.
Think about updating any one or two items from the list below, which can make a considerable difference in your business:
Replace your customer area flooring
Repaint all the walls
Remodel your customer bathroom
Update lighting
Change your chairs and/or tables
Reupholster your booths
Refinish your point-of-sale counter
Add fun wall graphics or a neon sign
Construction is still one of the essential services that can be performed in a business location. In addition, there are huge sales going on right now. You can get great deals on materials necessary for these jobs, as well as design and installation fee discounts.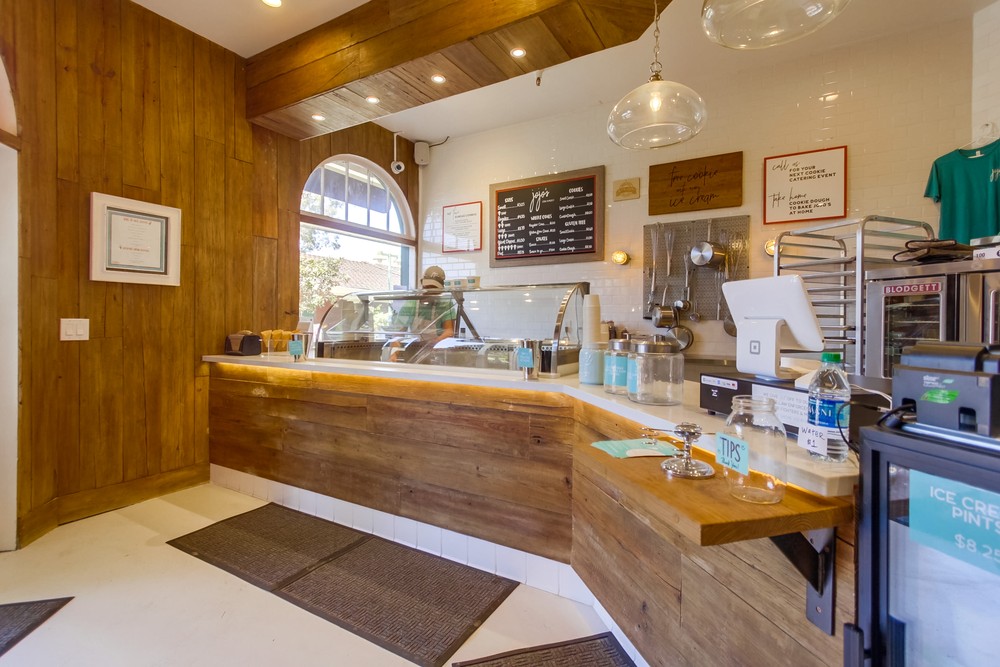 10. Be Patient and Plan for the Future
As serious as the Coronavirus situation is, quarantine is not as bad as living through war. We still have each other, we see the good in people coming out every day in small or big gestures, and we can do a lot to still feel in control.
This quarantine will soon end, after which we will get back to our normal life within a few days. Don't waste this quiet business time. Instead, take advantage of it to get ready for another busy season. Support other businesses and care for each other. Our small businesses depend on each and everyone's success. We need you to survive and be there after all this is over!
If you are thinking to open up a new business or in a process of rebranding and remodeling your existing business, contact us to get a free consultation from Mindful Design Consulting. Click HERE to price your project design.

Also, take a look at "Branding By Interior" e-book, the only book written on this subject at this time. It brings insight on how you can turn your business into a market-dominating competitor by using human cognitive responses.
https://mindfuldesignconsulting.com/wp-content/uploads/2020/03/Restaurants-During-Coronavirus-Quarantine.jpg
480
720
M T
https://mindfuldesignconsulting.com/wp-content/uploads/2015/07/mindful-design-consulting-logo.png
M T
2020-03-21 12:58:09
2020-06-10 16:59:24
10 Things Restaurants and Stores Can Do During Quarantine Time