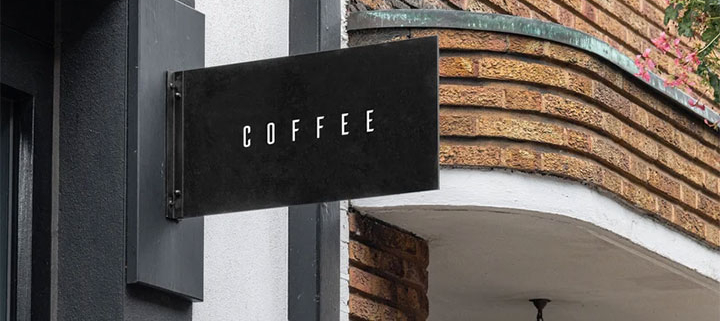 Whether used indoors or outdoors, your signage is your chance to attract attention and express who you are at a glance. The challenge in designing the signage for your restaurant, bar, dessert shop or cafe lies in its very simplicity: While it has to be eye-catching and self-explanatory, it must remain uncomplicated and memorable. It must give your potential customers a sense of what yout restaurant is all about, and create the right vibe. Wondering how you can achieve all that? We put together this quick list of signage design ideas as a good source of inspiration.
Photo above: Industrial Signboard from Triumpho on Etsy
Illuminated Signage
There is nothing like an illuminated sign that mixes the elegance of design, simplicity of form and the warm ambiance of subtle lighting. Back-lit wood, metal or acrylic signage with a cut-out construction can make your name or logo radiate, and can become an almost magical sight.
Business Logo Sign from neonlampochkin on Etsy
Back-lit metal scripts are a visually effective way to literally put your business in the spotlight. The result has the appeal of neon signs, yet it has a more elegant and polished look, ideal for a classy restaurant, bar or cafe. In fact, this type of signage is an almost universal symbol for class and quality.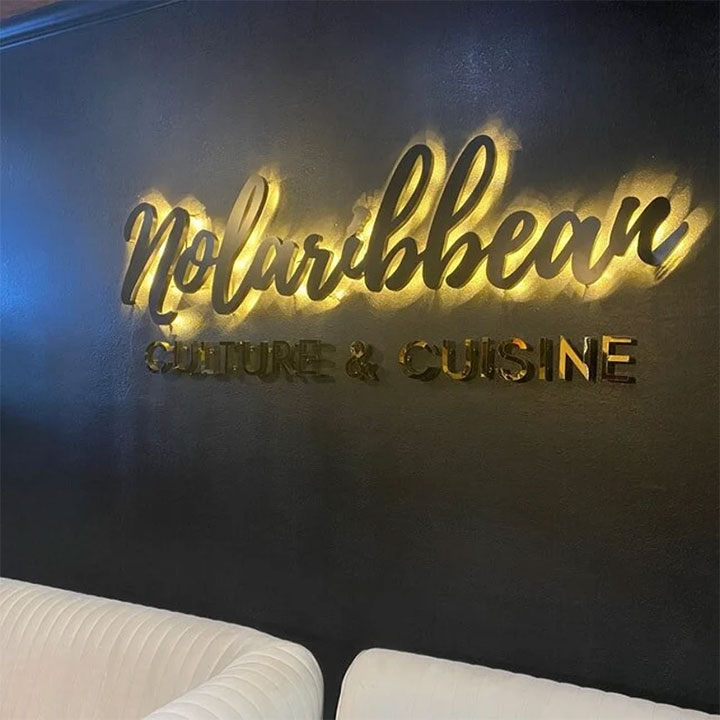 Backlit Signage from Signaturel on Etsy
Light Box Signage
More noticeable than traditional signs, light boxes use the potential of light by trapping it in a 3D shape and making your name or logo glow from within. When combined with a cut-out design and elegant details, they step away from the realm of neon-type illuminated signage and become the very image of style.
Custom Illuminated Store Front Sign from Detail 3D Signage on Etsy
When considering signage design ideas, here is a hint: White light boxes never run the risk of going out of style. They are the ultimate eye-catching signage, impossible to ignore and easy to pick out from a crowd. The contrast of a classic black-and-white design makes them even more noticeable and brings in a certain undeniable elegance.
Rectangle Street Signage from Detail 3D Signage on Etsy
Light boxes can easily be installed both inside or outside your restaurant or cafe. Simple brackets or chains can become decorative details as important as the sign. Because of their affordability, investing in multiple light boxes allows you to become more creative with your interior design and introduce 3D elements as your decorative pieces.
Personalized Light Box Illuminated Sign from Artzone Signs on Etsy
Industrial Signage
Simple metal signboards, often rectangular, placed on even simpler brackets, are the definition of sophistication. The metal gives this type of signage an industrial look, very fitting for an urban environment. An elegant font, a simple white-on-black design and the absence of any other decorative details suggest a casual vibe, and are perfect for a small informal coffee shop.
Industrial Signboard from Triumpho on Etsy
Industrial signs do not eschew color or decorations. While black-and-white is a traditional choice, color is excellent for catching the attention of passers-by in a colorless urban setting. However, even when designed in warm vibrant colors, the look always remains clean and uncomplicated.
Photo via Etsy
Wood Signage
No list of signage design ideas would be complete without the humble wooden sign. Carved wood gives you endless design options, and it's the perfect match for restaurants with rustic vibes. There is something comfortably familiar and warm about wooden pieces, which is appealing to those who are looking for a relaxing time in a casual setting.
Carved Wood Business Sign from iDecory4you on Etsy
Sandblasted signs use the abrasive qualities of sand to expose the beauty of wood. These are unique pieces that can be then painted or left in their natural state. Cedar is a great candidate for such signage because of its exteme durability in outdoor settings. Raised or recessed letters and designs can turn these pieces into signage that could suit well more than just rustic environments.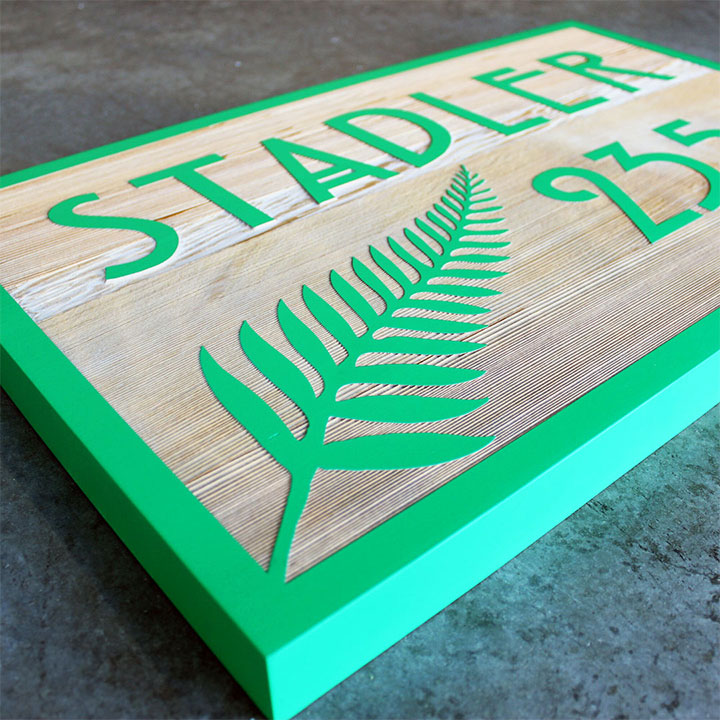 Sandblasted Wood Sign from Woodland Manufacturing
If you are thinking to open a new business or are in the process of rebranding and remodeling your existing business, contact us to get a free consultation from Mindful Design Consulting. Click HERE to price your project design.
Also, take a look at the "Branding By Interior" e-book, the only book written on this subject at this time. It brings insight into how you can turn your business into a market-dominating competitor by using human cognitive responses.
https://mindfuldesignconsulting.com/wp-content/uploads/2023/03/Coffee-Shop-Outdoor-Signage.jpg
480
720
M T
https://mindfuldesignconsulting.com/wp-content/uploads/2015/07/mindful-design-consulting-logo.png
M T
2023-03-15 19:06:47
2023-03-15 19:17:21
Signage Design Ideas for Small Restaurants