Monochrome Floral Wallpaper from Betapet on Etsy
When designing an interior space and trying to create some visual beauty, your walls are your largest canvas and one of the best opportunities to make an impression. Dressing them in color, pattern and texture comes before any other decorative effort you have in mind and is sometimes enough to make a statement. If you want to keep up with the times and wonder what are some tendencies in interior design when it comes to making the best of your walls, here are just a few current trends in wall finishes.
Textured and Ombre Painted Walls
Depending of your particular goals, textured walls may be difficult to achieve and require some mastery of technique. However, decorative art paint rollers can make the process easy and accessible. When rolled through any wet material applied to the wall, such as plaster, paint or glaze, they create a textural effect that gives depth to your space.
The options in patterns are many. Here is one with an organic visual effect.
Organic Groove Decorative Patterned Paint Roller from Artistic Painting Studio on Etsy
The same rollers can help you draw patterns with just paint. This creates the illusion of a textured wall or simply adds a decorative touch to an otherwise uninspiring wall.
Modern Weaver Decorative Patterned Paint Roller from Artistic Painting Studio on Etsy
Ombre wall paint designs are in, as a way to create more visual interest while remaining within the limits of a restricted color scheme. The best way to make use of this technique without running the risk to overwhelm the space is to apply it to one accent wall. The artistic effect is a plus, too.
Photo via moolton.com
Large-size-print Wallpaper
While the appetite for wallpaper as a decorative element has never disappeared, wallpaper gains more and more sympathizers today. It's no wonder. The patterns can be spectacular, especially with large-size prints that fill a room with artistic beauty.
Monochrome Leaf Wallpaper from Betapet on Etsy
While monochrome prints are creating a background against which the other elements of decor can shine, using lively colors in combination with oversized patterns make the use of simple furnishing possible, while still creating a rich-looking interior.
Large Floral Pattern Wallpaper from Betapet on Etsy
Dark wall colors are making a huge comeback and are part of the most celebrated 2020 trends in wall finishes. Combined with large contrasting prints, they create a sense of unequaled luxury.
Botanical Greenery Pell-and-stick Wallpaper from Betapet on Etsy
Finally, large-size prints are a perfect way to play on the theme of your interior, like this cactus wallpaper with Southwestern decor vibes.
Blooming Cactus Self-adhesive Wallpaper from Betapet on Etsy
Plaster-sculpted Walls
The idea that the beauty of modern wall treatments is only of the two-dimensional kind is foreign to artist Nina Helms. Her plaster bas-reliefs bring walls to life through the power of her 3-D art. In fact, she views her creations as a way of communicating with the viewer, in whose eyes her creations come to life.
Makai plaster-sculpted wall by Nina Helms. Photo via ninahelms.com
It is a wonderful way to think about walls and take the less beaten path in wall decor.
Brize de Printemps plaster-sculpted wall by Nina Helms. Photo via ninahelms.com
Cardboard or Paper Wall Finishes
The new trends is wall finishes are sometimes unexpected. A surprising and dramatic textural effect can be obtained when using the humblest of materials as wall treatment: paper or cardboard. Because of their flexibility and versatility, these materials allow for a lot of creativity and the results can be stunning.
Photo via Pinterest
We see no reason why cardboard art like that created by artist Marie José Gustave could not be turned into a full-blown wall treatment.
Cardboard wall art by Marie José Gustave from marvelbuilding.com
Clay or Terracota Wall Finishes
Amid the abundance of modern materials nowadays, there is a revived love for organic looks and for organic or raw materials. Such is the case with clay, terracotta, terrazzo or even cement tiles. Used as wall treatments, they have the unique ability to make a space looked lived in, intimate and warm.
Photo via monocle.com
While clay and terracotta tiles are appealing because of their natural look, cement or terrazzo tiles can give you the same warm effect.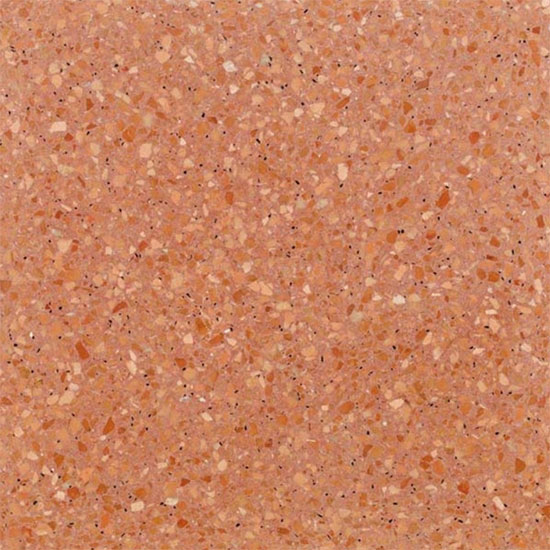 Cement tile from Diespeker
If you are a lover of history and all things old – and if you want to give yourself a reason to daydream a little – is it possible to use antique tiles as a new wall treatment. On Clé, for instance, you can find these antique terracotta tiles that have been carefully removed from antique French structures and, heavy with history, are waiting to be used on new projects.
Antique Terracotta Tiles from Clé
The deep color and organic texture of clay or terracotta tiles make them perfect contenders for outdoor settings. This is especially true in sunny climates, where they reflect the light at different hours of the day, and enhance the warmth of the space.
Photo by Luis Gallardo / LGM Studio via domino.com
Clay or terracotta tiles are more versatile than given credit. While they are tipically used as wall or floor treatments, they can also grace the sides of a counter.
Photo via ilsepopelier.com
If you are thinking to open up a new business or in a process of rebranding and remodeling your existing business, contact us to get a free consultation from Mindful Design Consulting. Click HERE to price your project design.

Also, take a look at "Branding By Interior" e-book, the only book written on this subject at this time. It brings insight on how you can turn your business into a market-dominating competitor by using human cognitive responses.
https://mindfuldesignconsulting.com/wp-content/uploads/2020/04/Trends-in-Wall-Finishes-Large-Print-Wallpaper.jpg
900
720
M T
https://mindfuldesignconsulting.com/wp-content/uploads/2015/07/mindful-design-consulting-logo.png
M T
2020-04-15 20:44:00
2022-10-27 10:49:27
Current Trends in Wall Finishes