Window displays are the first contact customers have with a store's products and the main opportunity to lure them in. When it comes to clothing stores, the possibilities for creating dramatic backgrounds for a few representative pieces are endless. From using this opportunity to give recycled materials a new life to expensive settings meant to mesmerize with the power of detail, designers have done it all. Here are some inspiring examples of how to create a clothing store window display that always gets a second look, and a short analysis of what makes them special.
Photo above: Wang Gen via retaildesignblog.net
Deciding on a theme is a necessary step in order to create a cohesive design. It helps when the theme allows for a dramatic mise-en-scène and for the use of vibrant colors, as in the case of the Hermès store in Amsterdam. The design studio Bonsoir Paris chose an aquatic theme for the store's window displays and used simple structures to suggest waterfalls, waves and flowing water.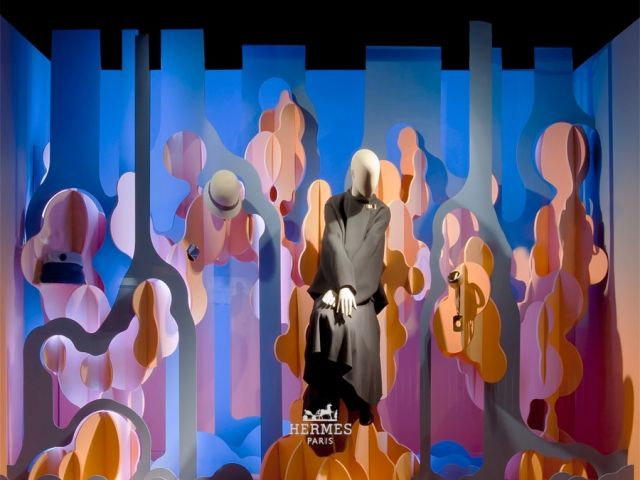 Photo via trendhunter.com
Attracting customers is all about telling a story. Even better, it is about inviting potential clients to become part of it. Designed by Kahori Maki, Moon Princess is a story that starts outside the store and continues inside. There is something magical about this experience that turns the mundane act of shopping into an adventure and an act of discovery.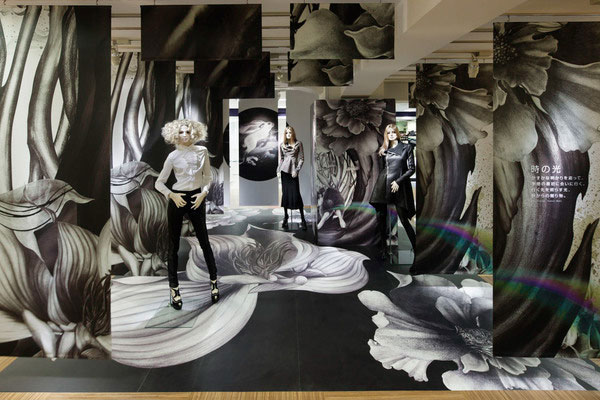 Photo via trendhunter.com
The black-and-white palette makes this display even more intriguing. Even though restricted to this simple chromatic combination, the look is flamboyant and complex.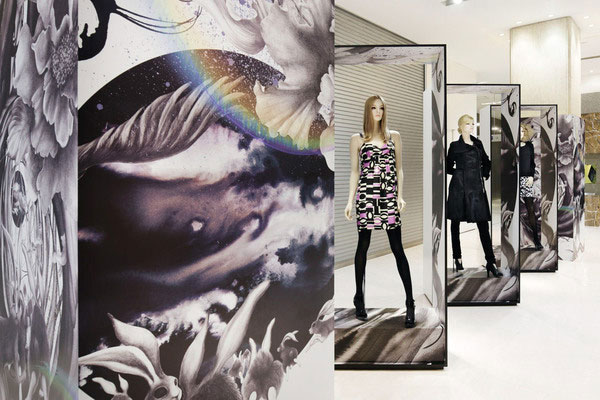 Photo via trendhunter.com
At the other end of the spectrum, less is often more when it is done with talent and gusto. Dreamed up by Leaping Creative, the 2015 summer window displays of the OCE flagship store in Guangzhou, China, are inspired by the short Scandinavian summers. It is therefore only appropriate that the design is simple, clean, light and infused with a clear dose of minimalism.
Photo: Wang Gen via retaildesignblog.net
And then, there is Anthroplogie. Its ingenious and whimsical window creations are in a class of their own. The retailer's seasonal displays are always fresh and imaginative, often using simple, unexpected materials – some recycled – for maximum visual impact. A few balloons, for instance, make for an adorable window setting that requires a minimal budget.
Photo via retaildesignblog.net
Finally, paper and even hangers turn out to have decorative potential. They can add stunning details to a clothing store window display and even entirely replace clothing pieces.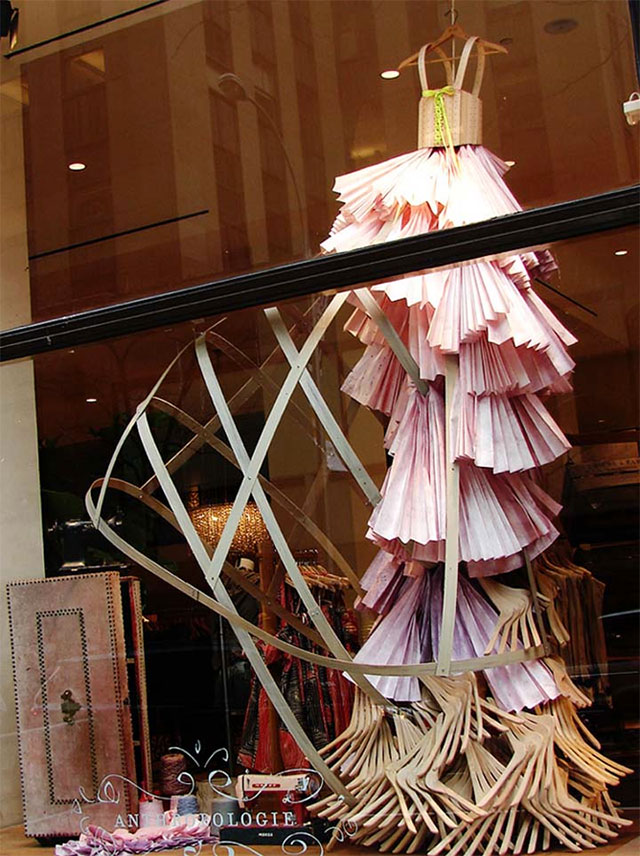 Photo via retaildesignblog.net
Please take a look at our Before and After images of selected projects from 2016 HERE.
If you are thinking to open up a new business or in a process of rebranding and remodeling your existing business, contact us to get a free consultation from Mindful Design Consulting. Click HERE to price your project design.

Also, take a look at the "Branding By Interior" e-book, the only book written on this subject at this time. It brings insight into how you can turn your business into a market-dominating competitor by using human cognitive responses.
https://mindfuldesignconsulting.com/wp-content/uploads/2017/06/Simple-Window-Display-in-Store-Interior-Design.jpg
261
720
M T
https://mindfuldesignconsulting.com/wp-content/uploads/2015/07/mindful-design-consulting-logo.png
M T
2017-06-07 21:24:57
2022-05-20 07:38:45
Retail Interior Design – How to Create the Perfect Clothing Store Window Display