Purchasing a new business can be exciting. You can now be your own boss, work your own hours, and turn your commercial space into something uniquely you. As exciting as business ownership is, it can also come with many unexpected costs – especially in the early days. The more of these you are aware of, the easier it can be to prepare for them. Here are five business costs to budget for when opening a physical location and when working on your brand recognition.
Design by Mindful Design Consulting
Insurance
Just as you would purchase a homeowners insurance policy for your family home, you need to buy a specific business policy for your commercial premises. Depending on the policy you choose, you can typically enjoy peace of mind knowing your business is financially protected in the event of theft, vandalism, fire and many other costly events.
Business insurance might not seem like a necessary business expense right away, but it can be. Property coverage, liability coverage and business interruption coverage might keep related costs to a minimum if you ever need to make a claim.
Design by Mindful Design Consulting
Fit-out Costs
Some people buy businesses and plan to operate them the way their previous owners have. Others see the potential in a business and want to make several changes. If you have bought a store intending to make significant design changes, it can be worth being aware of the associated costs.
Many people hire commercial interior designers to help them maximize the available space. They then enlist the services of contractors to bring those design ideas to life. Shop around for quotes to get an idea of what your fit-out budget needs to be.
Design by Mindful Design Consulting
Furniture and Appliances
It is easy to assume that most costs associated with a new business relate to overheads and in-store stock. However, furniture and appliances can also be an expense you didn't anticipate. Commercial furniture and appliances can cost significantly more than residential.
Whether you need to purchase tables, chairs and kitchen equipment for a restaurant or shelves and racks for a clothing store, it can be a good idea to set aside money for these essential business additions.
Design by Mindful Design Consulting
Packaging
Calculating the profit margin can seem as easy as subtracting your supplier cost from the price you charge your customers. That formula can provide you with a number to work with, but you might be neglecting to account for packaging.
Restaurants and cafes have containers and cutlery for takeaway meals, while retail stores often have boxes and bags. The unit rate might be minuscule, but buying them in bulk when launching your store for the first time can be a great expense you might not have anticipated.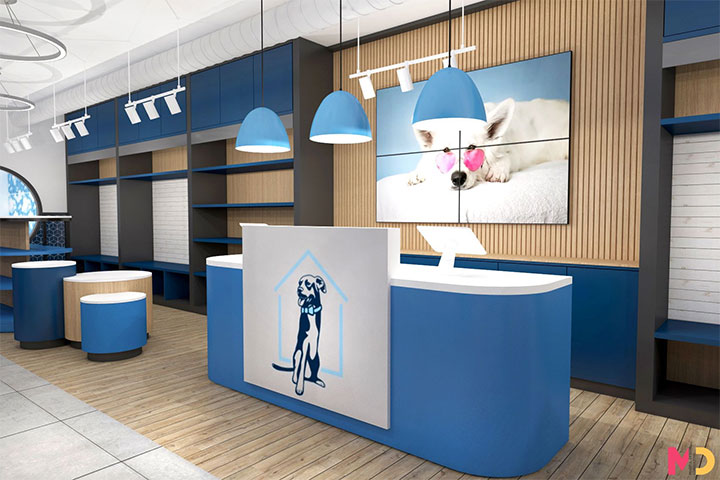 Design by Mindful Design Consulting
Marketing
New businesses must work hard to gain their market share. While excellent customer service can go a long way toward making this happen, marketing is also crucial. Set aside money in your budget for marketing, to help make your business a success. Fortunately, there are many low-cost digital marketing options to attract new customers, such as social media and email marketing.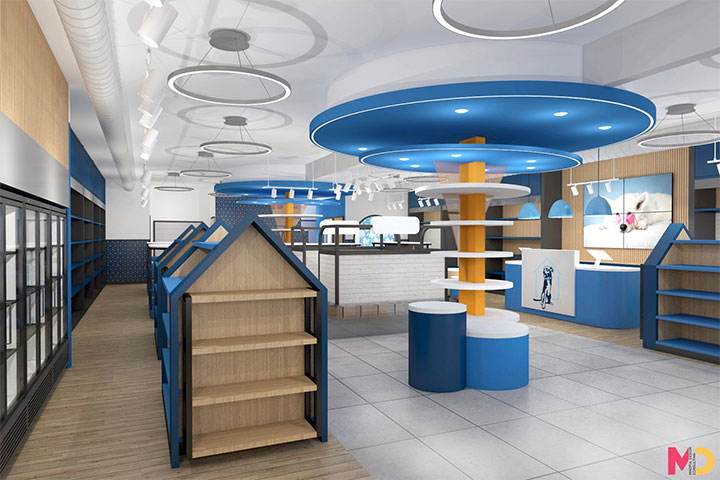 Design by Mindful Design Consulting
You likely know that you will need a significant amount of money to launch a new business, but there can often be unexpected costs along the way. Recognizing the full spectrum of business costs to budget for, including those outlined above, can help you plan effectively and take your first steps toward success.
Design by Mindful Design Consulting
If you are thinking to open a new business or are in the process of rebranding and remodeling your existing business, contact us to get a free consultation from Mindful Design Consulting. Click HERE to price your project design.
Also, take a look at the "Branding By Interior" e-book, the only book written on this subject at this time. It brings insight into how you can turn your business into a market-dominating competitor by using human cognitive responses.
https://mindfuldesignconsulting.com/wp-content/uploads/2023/08/Bubble-Tea-Shop-Design-with-Cool-Chrome-Accents.jpg
486
720
M T
https://mindfuldesignconsulting.com/wp-content/uploads/2015/07/mindful-design-consulting-logo.png
M T
2023-08-18 17:15:30
2023-08-20 20:01:54
5 Business Costs to Budget for in Your New Commercial Space